THE PEARL OF THE AMALFI COAST
Vietri sul Mare or Vietri on the sea, will always be very special to my family and to our company, VIETRI. We named our company after this village because we started with Campagna which originated from the Solimene family who lives there, and if you play on the phrase "tre vite", in Italian it means "three lives" - my mother, Lee; my sister, Frances; and me! Vietri sul Mare is next to Salerno and begins the beautiful Amalfi Coast (depending which direction you are headed). It is also known as the ceramic capital of the region of Campania. Small ceramic shops dot the main piazza, small pieces of ceramic chards are cemented into walls and paintings and statues.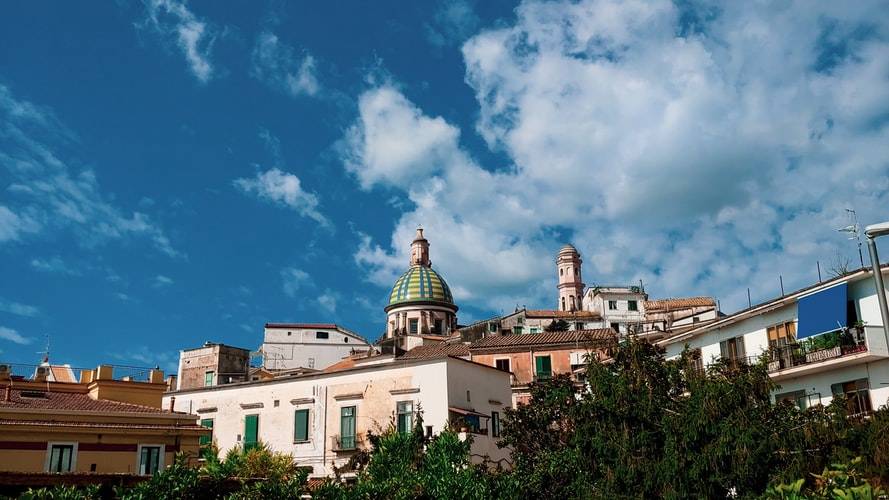 It is considered the "first pearl" because the coast can be seen as the edge of a curved conch shell, and this is the first village, or pearl. Every time I am there, I walk the (one) main street, stop for an espresso, and then have lunch on the coast at one of several fish restaurants, all of which are fresh and delicious. I usually stay at Hotel Baia because it is so close to our factory. Each room overlooks the harbor and I watch containers being filled or being emptied to supply the area with fuel and goods.