For me, the road from Pienza to San Quirico d'Orcia is one of the most beautiful in the world with rolling hills, single villas on knolls with private chapels. The dirt roads are lined with cypress (pino di piana), which first came from the Mediterranean and are now shipped all over the world. They were once used to make boats.
The cheese. My goodness, the pecorino cheese. There are numerous shops throughout the center and countless artisans. You will be hardpressed not to come home with delicious memories!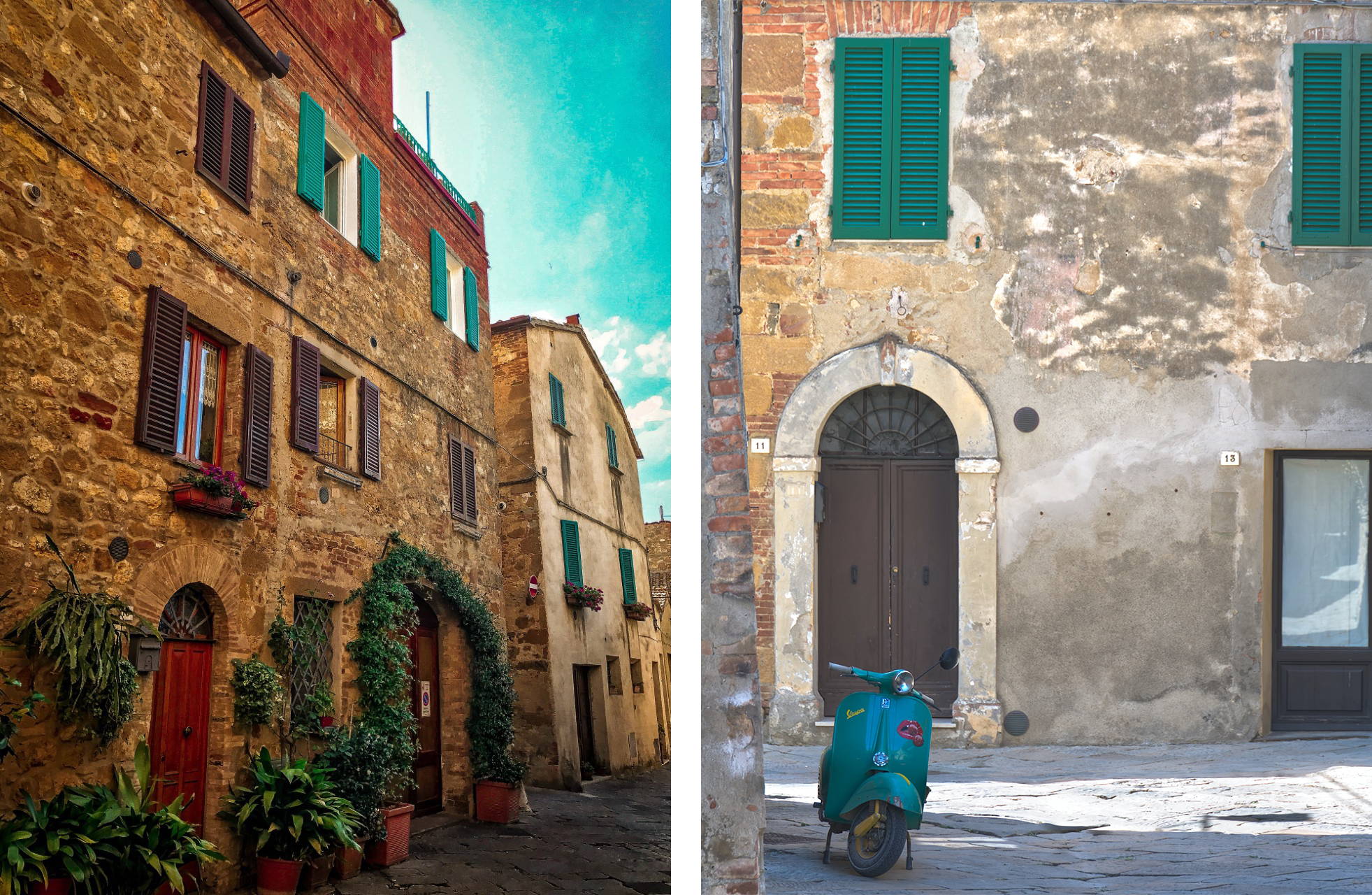 Located on the hill of Val d'Orcia, Pienza is in the province of Siena.
The central piazza deemed Pope Pius II houses Palazzo Piccolomini dating back to the fifteenth century. Layered in terra cotta tiles, the square seamlessly takes you back in time with enchanting architecture and crenellated towers. Today, the Piccolomini Palace is home to Diocesan Museum, featuring a variety of tapestries, paintings, and sculptures. Inspired by the Renaissance, it isn't uncommon to see streets named Via dell'Amore (the street of love) or Via del Bacio (the street of kiss) paying tribute to culture, harmony, and romance.