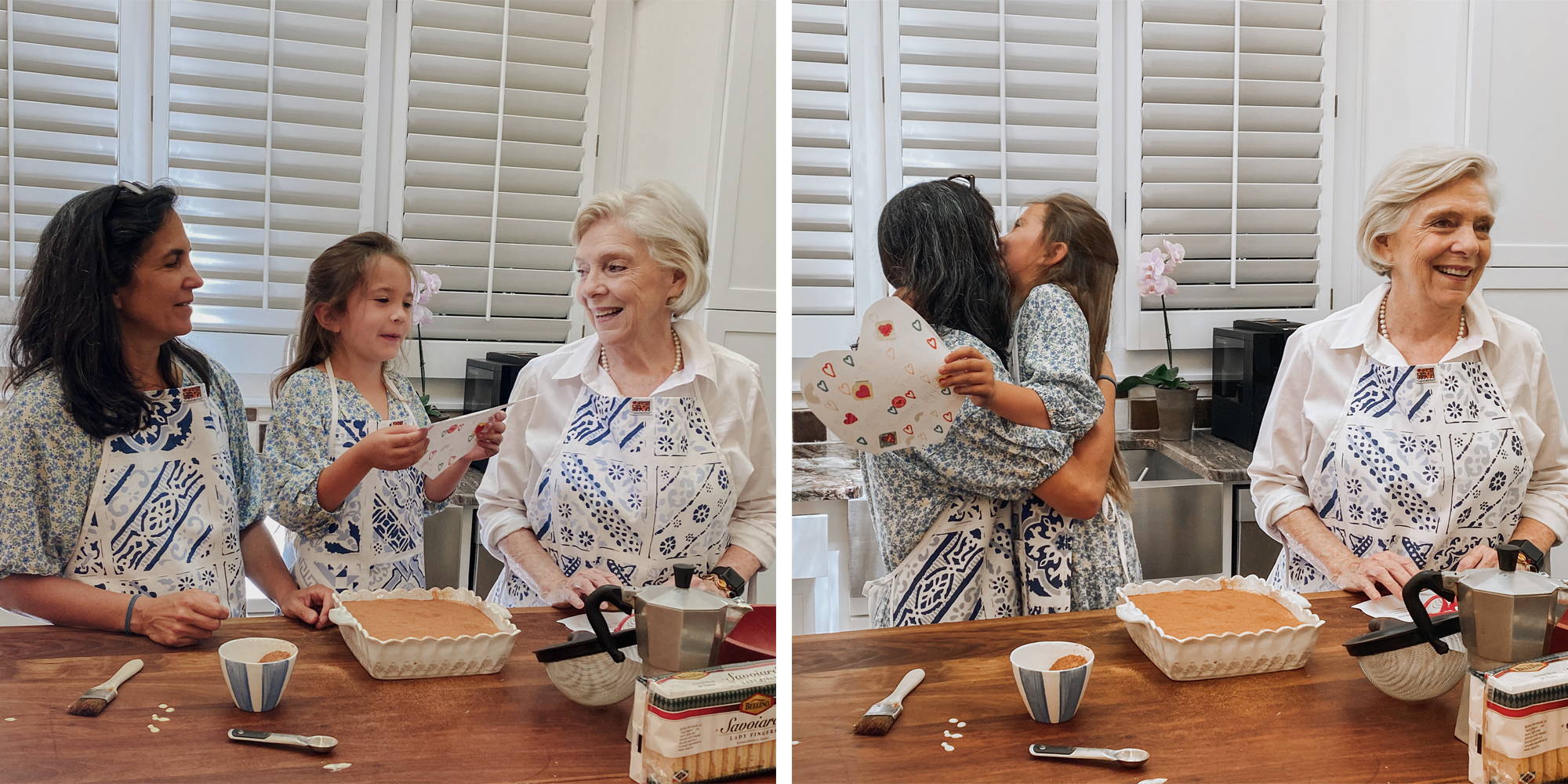 A very special thank you to our beloved mothers and daughters - Betta, Novella, Annie, and Gracie - for today's Il Ritrovo cooking class.
The bond between a mother and daughter is so sacred and one to be cherished for a lifetime. Wishing everyone a joyful and heartfelt Mother's Day weekend. xx!
Mama Betta's Tiramisu (Tiramisu di Mama Betta)
Tools
electric blender (preferred)
2 mixing bowls
8"Sq baker
spatula & wooden spoon
measuring cup & spoons

Ingredients
3 eggs
1 cup (150 gr) sugar
2 cups (300 gr) mascarpone
1 teaspoon (0.5 gr) vanilla
1 1/4 cup (300 ml) espresso coffee (cooled)
1 package ladyfingers
2-3 Tablespoons cocoa powder, unsweetened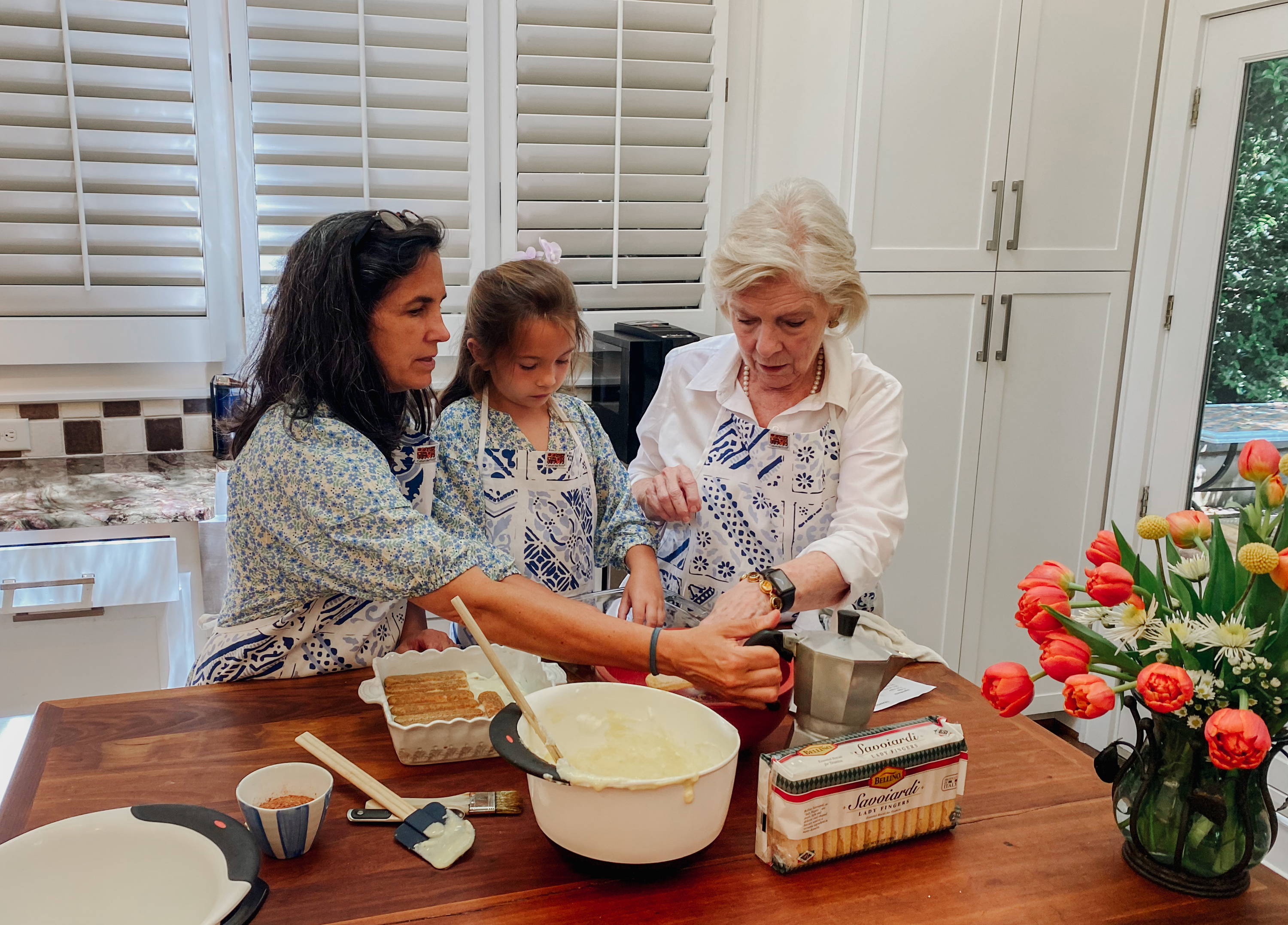 Directions
1. Brew the coffee, preferably in a moka. Set aside and let cool.
2. Separate egg yolks from egg whites.
3. In a bowl, whip the egg whites until stiff. In order to whip the egg whites pretty stiff there should not be any trace of yolk. When ready, set aside.
4. In a separate bowl, whisk the egg yolks with the sugar and vanilla until pale and smooth (2-3 minutes).
5. Add the mascarpone and whisk the cream slowly with the electric mixer.
6. Add the egg whites and mix with a wooden spoon, from bottom to top. Mix very slowly until it's smooth and creamy.
7. Quickly dip ladyfingers into the espresso, one or two at a time. Line baker with the espresso dipped ladyfingers. IMPORTANT: Cookies should not soak up too much coffee, otherwise your tiramisu will turn out soggy.
8. Spread the mascarpone cream on top of the ladyfingers.
9. Add another layer of ladyfingers and then cover with the remaining mascarpone cream.
10. Lastly, sprinkle with cocoa powder. Let sit 3 hours in the refrigerator before serving (even better if you make the tiramisu the day before and let it sit overnight).

Buon appetito!
IGTV Il Ritrovo: http://bit.ly/ilRitrovo_MothersDay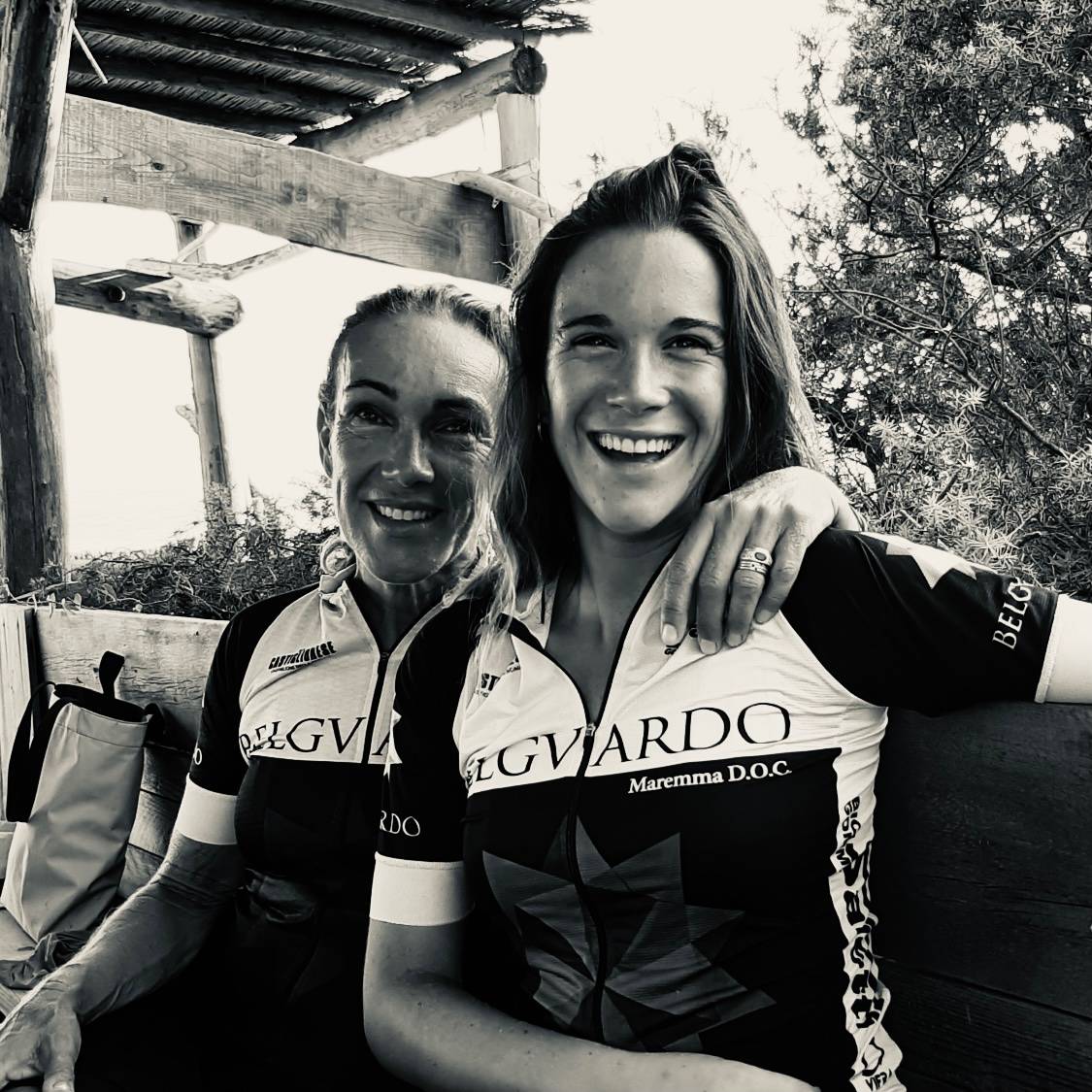 A Mother's Day poem from Novella to Betta.
ITALIAN
Dedicato a tutte le mamme, ma un po di più alla mia.
L'essere madre è sempre una questione di 'momento giusto'.
Prendersi per poi dare responsabilità, Iimitare per poi elargire libertà.
Le madri si addossano sì tutta la gioia, ma anche tutte le rogne senza riceverne nessun merito.
Nonostante ciò sanno che nella vita (e in famiglia) i problemi si risolvono tanto con le azioni quanto con il silenzio. E lo fanno impeccabilmente.
Grazie per essere oltre che una donna sapiente un bellissimo essere umano.
Confido nell'apprendimento.
Con affetto,
Titta
ENGLISH
To all mothers, but a little more to mine.
Being a mother and raising kids is all about 'the right moment'.
First you take responsibility then you give responsibility, first you restrict freedom then you lavish freedom.
Mothers take all the crap and get very few claps in return.
Nonetheless, they know that problems in life (and within the family) are solved through action as much as through inaction. And they do it flawlessly.
Thank you for being not only a wise woman but also a great human.
I could settle for half the qualities.
Love,
Titta