HIBISCUS GLASS HAPPY HOUR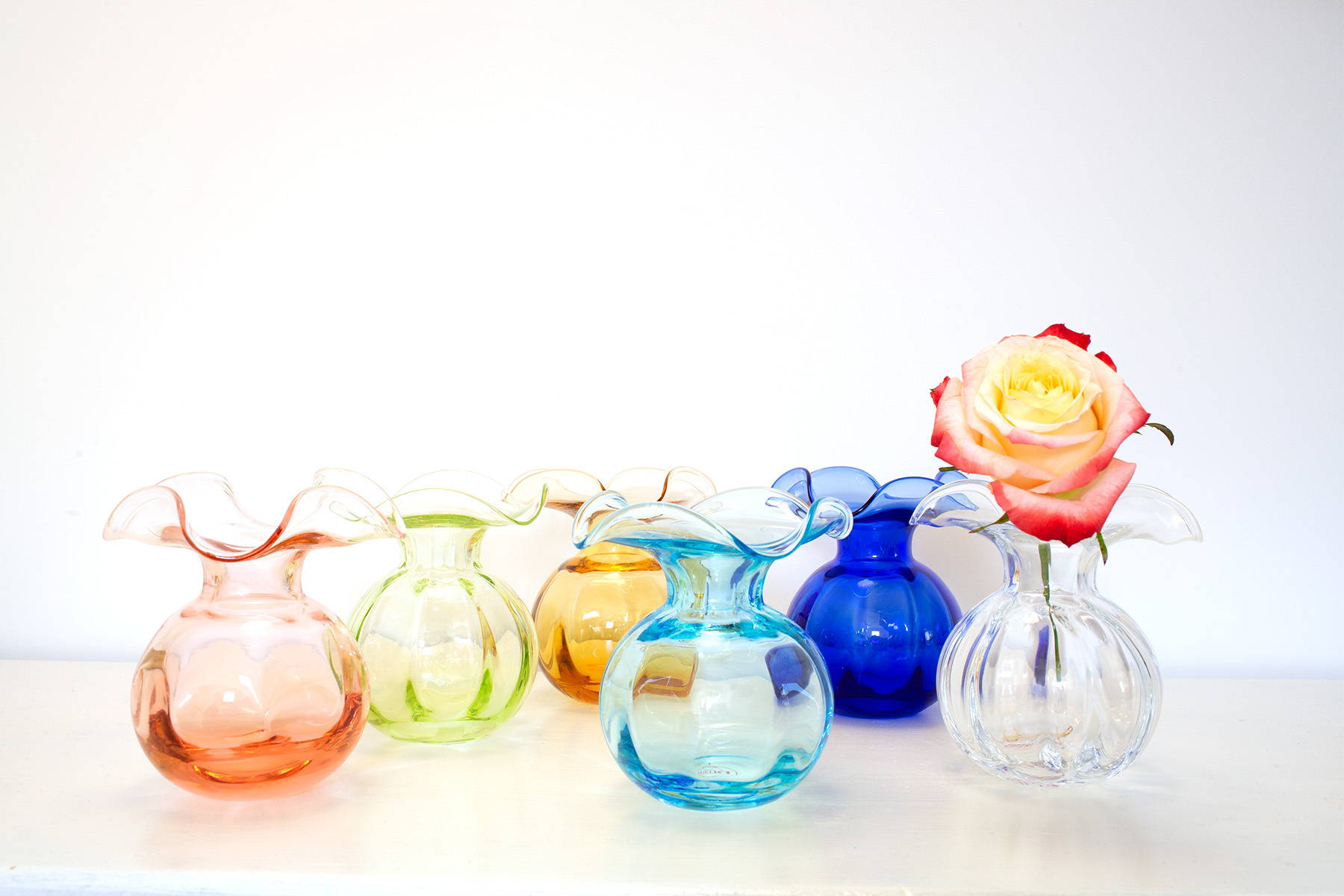 A morning with friends, family, and flowers-- what could be better? My niece Hannah is a professional florist, and the two of us joined my friend and business colleague Antonietta Caruso of IVV, based in Arezzo, Italy. IVV is the company behind our bestselling Hibiscus Glass vases, which just so happen to be my very favorite gift to give.
One of the premiere mouthblown glass companies in the world, IVV started in 1952, and Antonietta is so proud that the traditional craft has been handed down over generations. We discussed the stamina, patience, skill, and concentration required to mouthblow a piece of glass, and Antonietta showed us some of the tools that the artists use to create each masterpiece.
Hannah gave us some styling tips for arrangements that showcase the beauty of both the vases and nature. I love her idea of picking some simple stems from my garden and putting them in a few of the small Hibiscus Vases to line the length of a table. Simple, elegant, and all the more special for knowing the care that went into each one.
IGTV Happy Hour: http://bit.ly/HappyHour_HibiscusGlass