HAPPY HOUR WITH CLEMENTE BUGATTI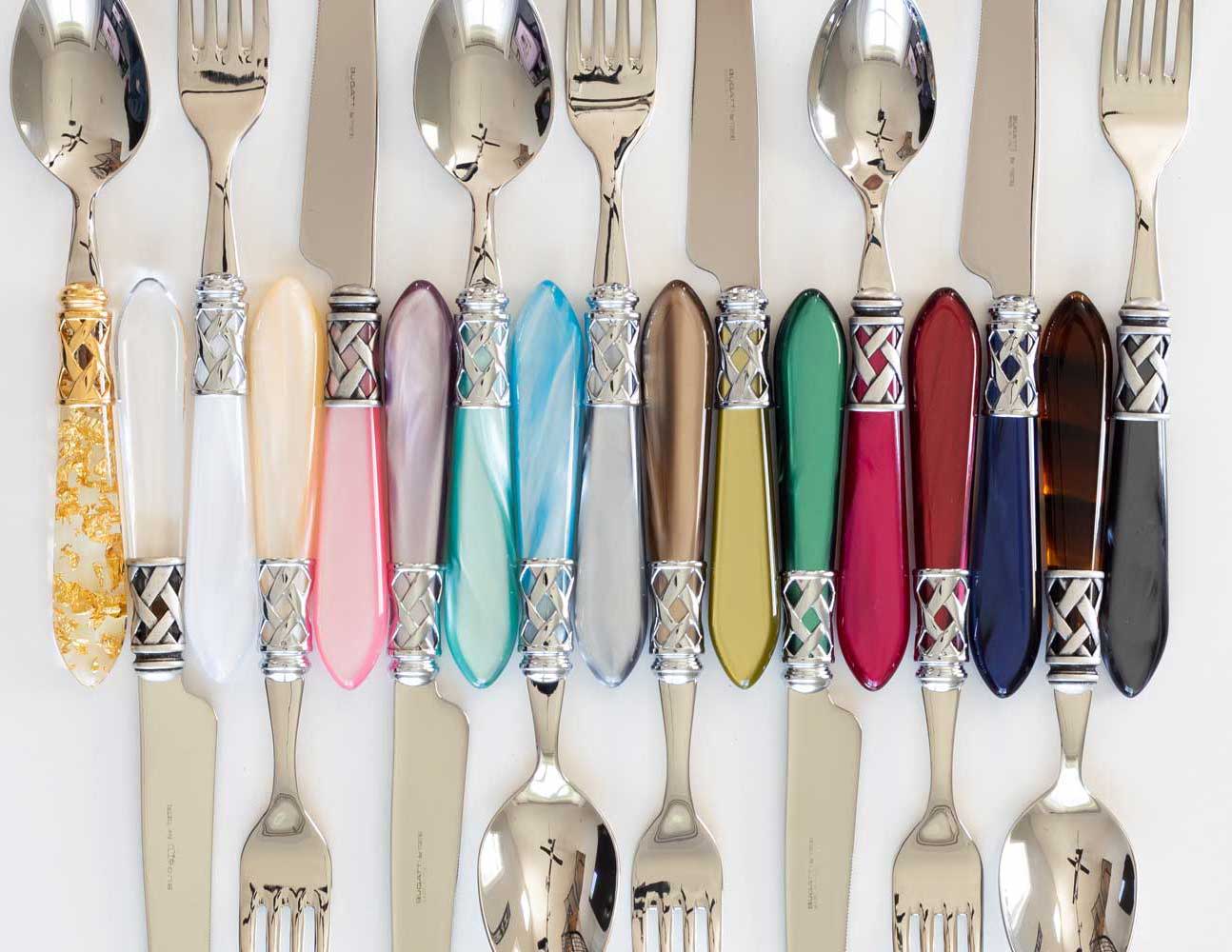 Clemente Bugatti and I have known each other for over twenty years. I came across his booth full of beautiful flatware at a show in New York City in 1999, and by 2000 we were in business together. A fourth-generation company started by Clemente's great-grandfather in 1923, Casa Bugatti is based in Lumezzane, Italy.
Clemente gives us a tour of his factory and walks us through the many steps required to make each piece of flatware in the ever-popular Aladdin collection, the classic Martellato collection, and the elegant Settimocielo collection. A self-professed "maniac" for details, Clemente's dedication to creating the perfect utensil is evident in each piece's look, weight, feel, and function.
One feature of the flatware that we most appreciate is its 18/10 stainless steel composition. This means that each piece is 18% chrome and 10% nickel, and this combination creates a utensil that is strong yet soft to the mouth and dishwasher safe.
I would be remiss to leave out the fact that Clemente is a man of many talents-- my favorite fact about him is that he is a national champion motorcyclist!
IGTV Happy Hour: