A HAPPY HOUR COOKING LESSON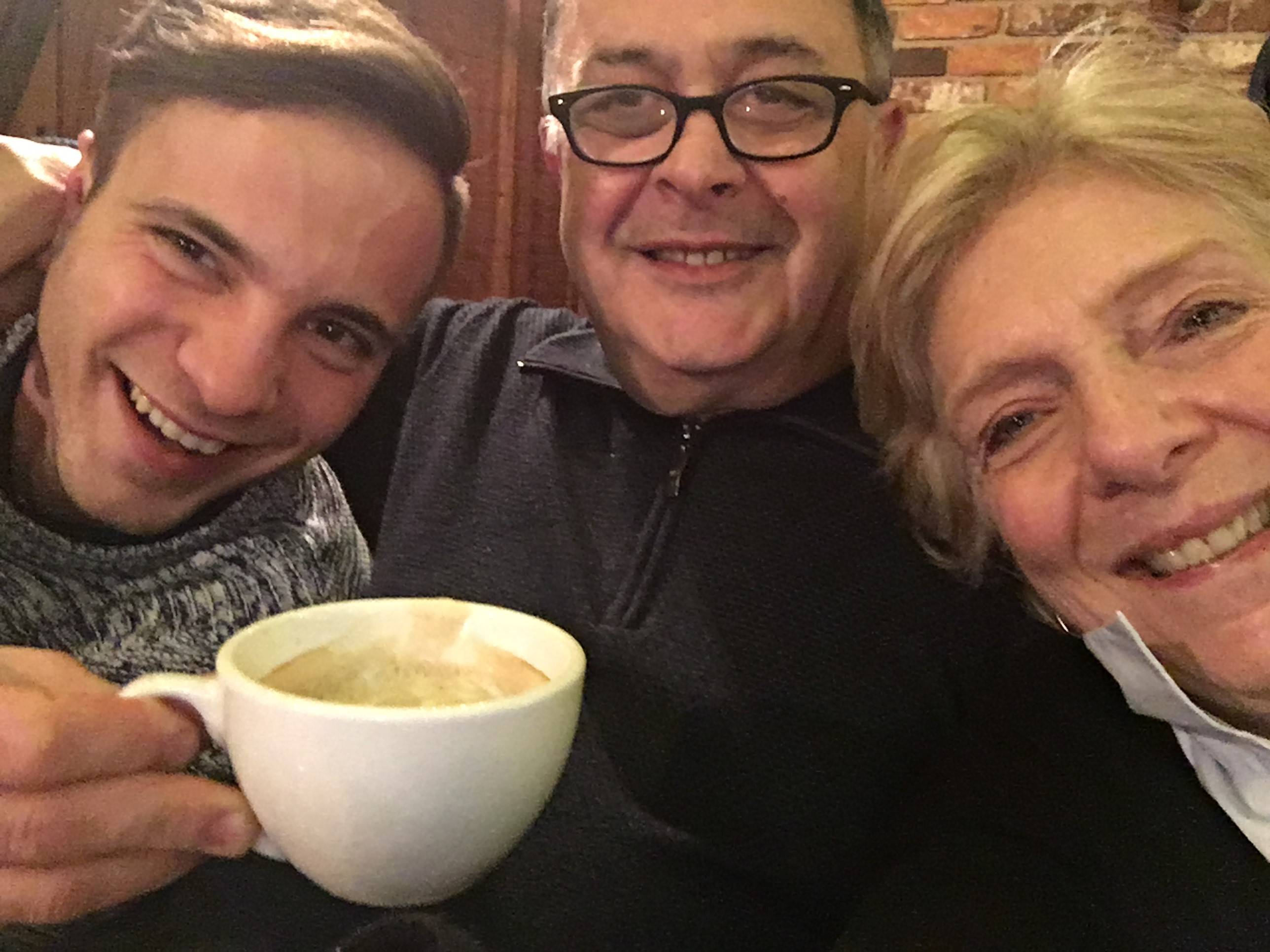 There is nothing like a homecooked Italian meal, and my husband, Bill, and I were delighted to have an Italian cooking class with Francesco Cafaggi. Francesco has worked at three Michelin star restaurants, and I met him through my dear friend of over 20 years, Franco Ammannati. Before retiring, Franco was one of the cooperatives of the factory that brings us Lastra, our number one bestselling collection, and he just so happens to be my beloved Labradoodle's namesake.
Francesco walked us through the process of making Bruschetta and Tuscan Bean and Shrimp Crostini. I put Bill to work doing all the chopping, zesting, and mixing, and the end result was fabulous. Francesco's biggest tip was to use fresh herbs and to tear them up by hand rather than chop them with a knife. We displayed our finished products on the Lastra Rectangular Platter and concluded with a toast and invitation for Francesco to come cook in America anytime!
IGTV Happy Hour: https://bit.ly/HappyHour_Cucinare