BEHIND THE SCENES WITH ANNETTE JOSEPH
Annette Joseph is an expert on entertaining, cooking, and styling. She regularly appears on The Today Show and Martha Stewart Sirius Radio. Her recipes and party ideas have been featured in Better Homes and Gardens, Epicurious, DesignSponge, MSN, The Huffington Post, Southern Living, and Woman's World among others. She now enjoys sharing the many ideas, tips and tricks she has gained as a nationally recognized photo stylist/producer specializing in lifestyle editorial images for magazines. With over 20 years of experience, her expertise includes photo styling for interiors, food propping and special production projects. Annette currently lives part-time in Atlanta, Georgia with her husband and fur children, Dylan and Vivi. When she's not in Atlanta, she can be found at her Italian countryside home, La Fortezza, where she resides the other half of the year.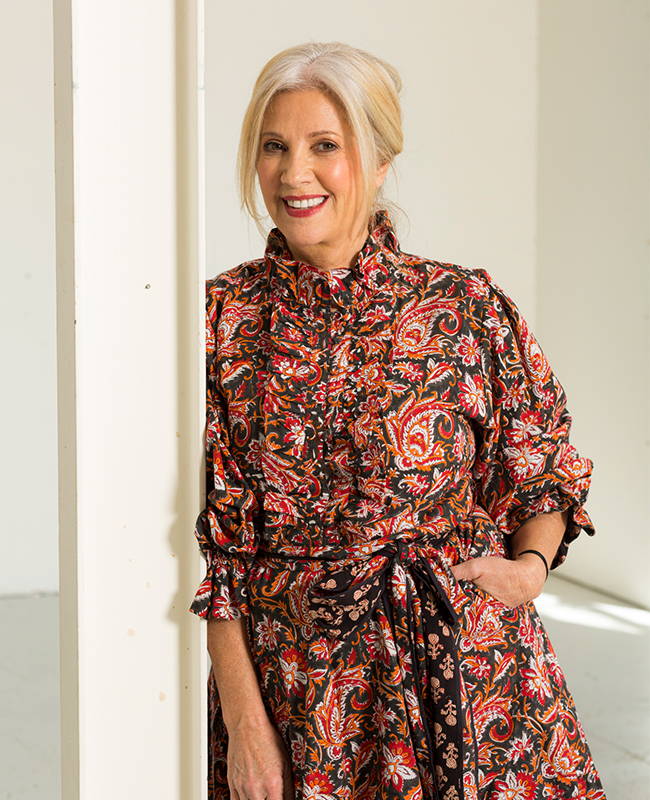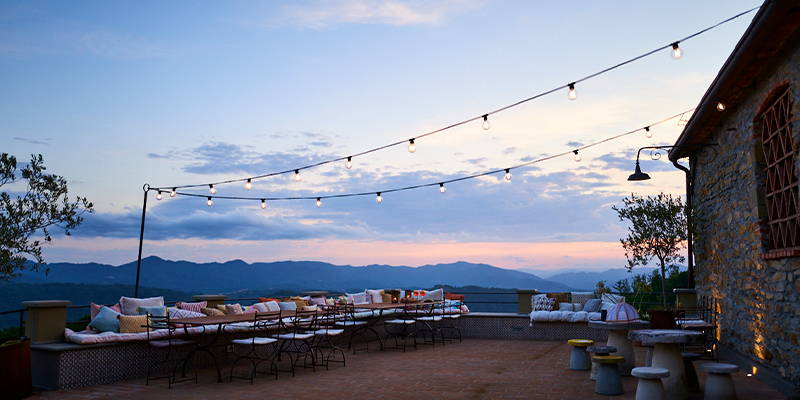 1. Why Italy? Well, it's all in my book Italy is My Boyfriend, but the short answer is that I have always had a great love for Italy, ever since I was a child. Whenever we would go on vacation, I always wanted to go to Italy. When I married and we had kids, we would rent houses for 6 to 8 weeks. After 10 years of renting in Liguria, we finally decided to buy something on the Italian Riviera in a town called Alassio, where we lived for 12 years.
2. Why La Fortezza? Why the location? Why the name? What is your favorite part of the property? After years at the seaside in a flat, we wanted a freestanding house with a garden. La Fortezza presented itself to us. I always say, "In Italy, the house finds you." After searching for nearly five years for the right property, we landed on La Fortezza, a 12th century fortress in the Lunigiana area that needed a complete renovation. We bit off a little more than we thought we could chew: 10,000 square feet and 27 acres with a vineyard. However, in the end, La Fortezza proved the perfect fit. It's a dream really. The name was a simple choice... We live in a fortress: La Fortezza.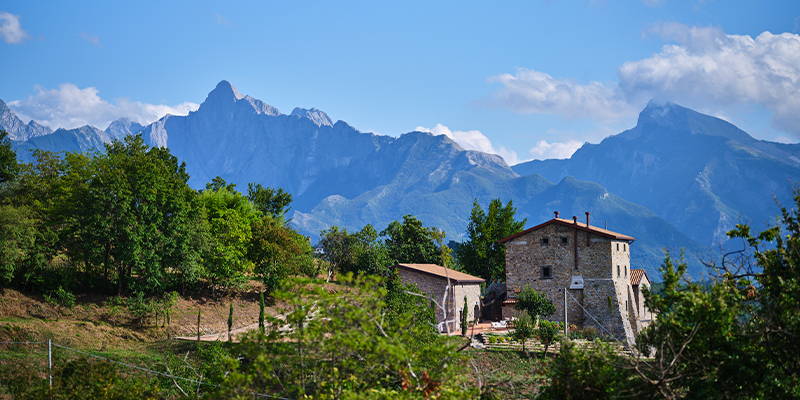 3. What are a few of your favorite memories at La Fortezza? Oh, there are so many! I think the renovation process was my favorite period. I love a project. We had bats in the main bedroom which was wild. I think our first ever dinner party on the terrace was magical. Our first photography and styling retreat was incredibly memorable. We have hosted so many amazing people, some we now call friends, including the VIETRI crew.

4. What is your career trajectory? Did you always know you wanted to be a stylist? How have you utilized what you've learned throughout your career to create workshops at La Fortezza? My career is really a journey. I am open to any creative endeavor so when I was working as a store planner/window dresser/visual merchandiser, I met a photographer who told me I would make a great stylist. I had no idea what that was at the time. He started me on my styling path, and I am forever grateful. Working on set my whole life has been very fulfilling. It has introduced me to the most amazing people who have become good friends. The creative world is where I belong. I started teaching at a local art college; they had a culinary school. I taught food styling to the chefs and we worked on a combined curriculum with the photography department. It is where I realized that I loved teaching, so I started conducting styling workshops in the US and in Italy in Alassio. Retreats were a part of the decision to buy La Fortezza. We wanted to conduct workshops and retreats with all of our guests staying on site with us. It's been a wonderful decision and sometimes challenging as well. You can read about how retreats at La Fortezza all came together in my latest book My Italian Guestbook.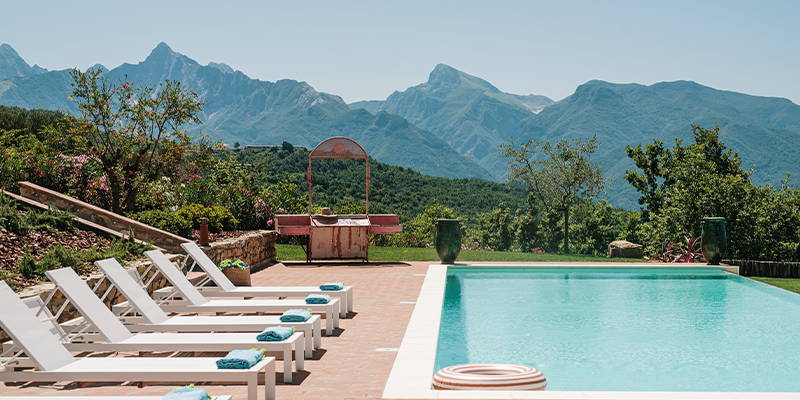 5. What do you enjoy most about your profession? What do you find most challenging? I love the logistics aspect of producing a shoot. It's something that comes naturally to me. Obviously, I love the result of beautiful images. I love the teamwork and collaboration involved in creating a beautiful campaign, magazine spread, or catalog.

6. Where do you gather inspiration? My biggest inspiration is in Italy. Italy oozes style, patina, and inspiration everywhere. Travel is also a part of my process. Inspiration is everywhere if you're open to it.
7. Tell us about your latest cookbook. I love writing, I always have. My latest cookbook At the Table of La Fortezza is a love letter to the region we live in. Lunigiana has a rich food history. When we moved there I started discovering all these amazing medieval dishes that were still made in the region. Thus, my research began. Writing this cookbook was easy because of the richness of the land, produce, and the purveyors. Everything we eat is locally sourced or from our land including our wine. So sharing this story was a must.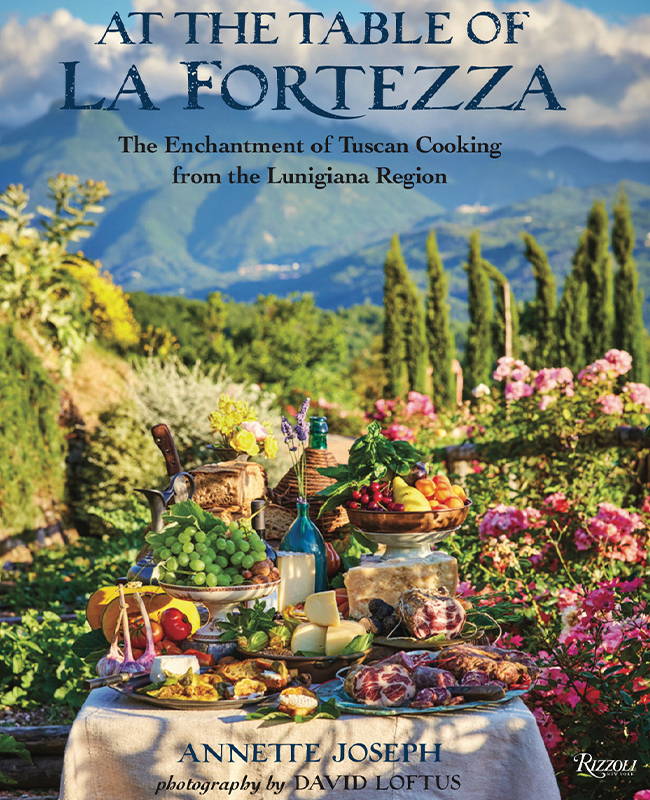 8. What is your writing process? What do you like about the writing process? Have you always enjoyed writing? What order do you recommend readers read your books? My process is very regimented. I work in the morning writing usually from 8:00AM to noon. I write every day when I am working on a book. I love telling stories, so writing comes naturally. If you have ever sat at a table with me you know I love to weave a tale. My suggestion is to read Italy is my Boyfriend first then read My Italian Guestbook. They're great intros to Cocktail Italiano and At the Table of La Fortezza.
9. What is your latest project? I have two major projects in the works right now. I am writing a murder mystery about a murderous chef. Plus, my books are being turned into a television series!
10. Tell us about your YouTube Channel and what viewers can expect to learn. My channel is called All About Annette. Right now we are filming all the recipes and visiting the region we live in and all the purveyors in the book. It's super funny and our chef, Leo, makes appearances in the cooking videos. It's been a lot of fun plus it really helps people utilize my cookbook since the recipes in the book are unique.
11. How did you first hear about VIETRI? What is your favorite collection? I have used VIETRI pieces for many years. I love it. Since I am in love with Italy, VIETRI spoke to me early on. It is the perfect tableware for someone like me. As a prop stylist it has popped up over the years on tables all over the pages of magazines. I love it. It's beautiful, classic, and never goes out of style. I love Campagna, and we use it at La Fortezza. It's perfect. I also love Lastra, which is the collection I bought for our home early on.
LEARN MORE https://annettejosephstyleworkshops.squarespace.com/