CORTONA: QUINTESSENTIALLY TUSCAN
Cortona, the quintessentially Tuscan town on everyone's bucket list. Home to my dear friends Frances and Ed Mayes, you will walk the narrow streets and enter the piazzas feeling you might be an extra on Under The Tuscan Sun.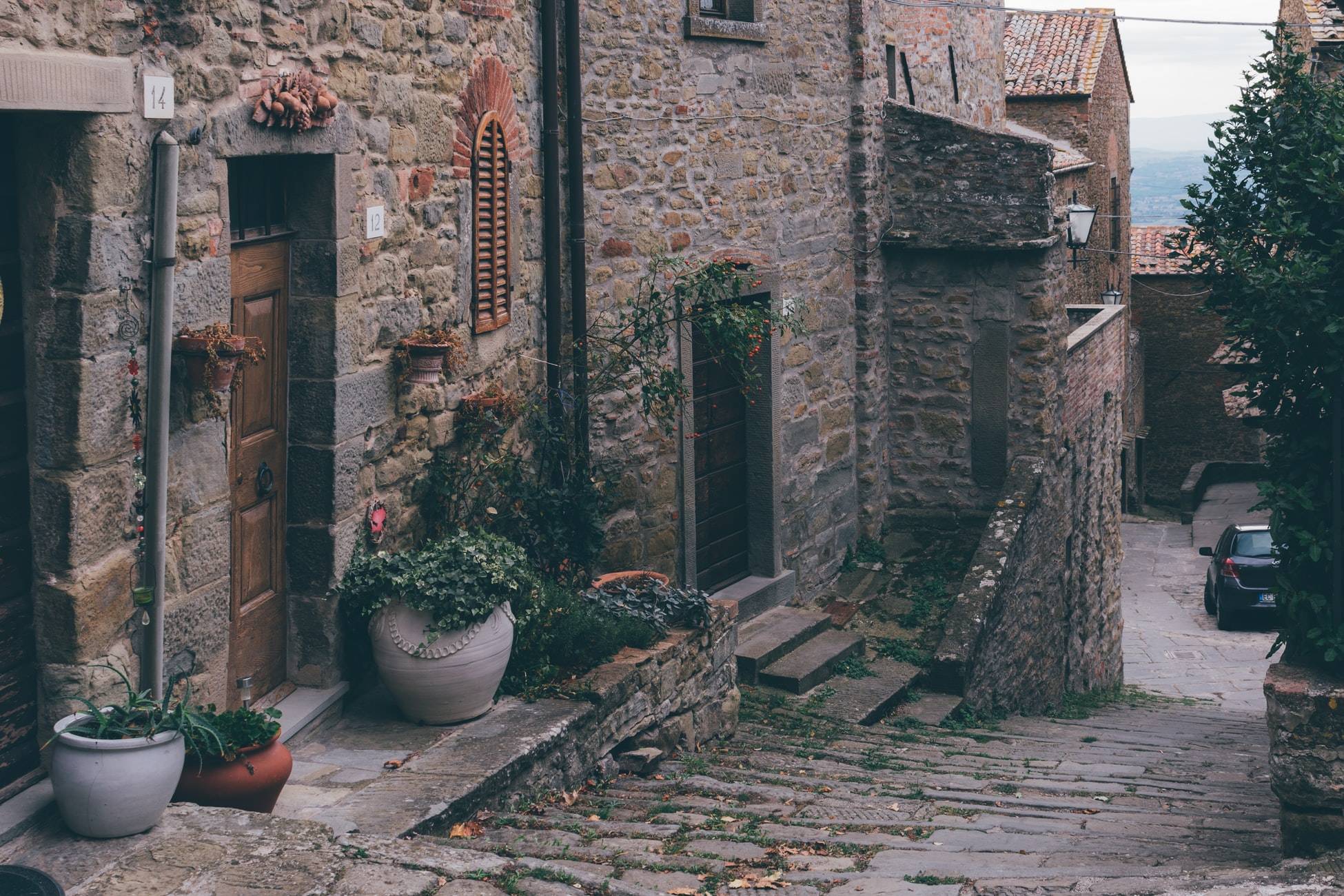 Cortona is a favorite village. There is the main Piazza Della Republica, like in Florence. Its medieval structure is in the exact middle of the village and is a place to wander, people watch and sip Campari soda. Though now a tourist attraction, if you wake early and walk around town, you will smell the café bars and the bread and brioche being baked. People are smiling and chatting. Others may still be sweeping the front area of their shop or bar - yet EVERYONE is smiling!
Many of the bars are what I call "step downs" where you walk down some steps to enter the romantically worn interiors. You amble down Via Iannelli which is so picturesque with its medieval homes and tiny shops. You can see rooms with exposed beams and teeny windows - and a plethora red geraniums when in season.
There is a fun art gallery called Piegai Daniela. Everything is bright and happy and fun!
Relais Il Falconiere is the magic of the village - a chateau of old world elegance and worth the splurge and the calories.
---
2 comments
---