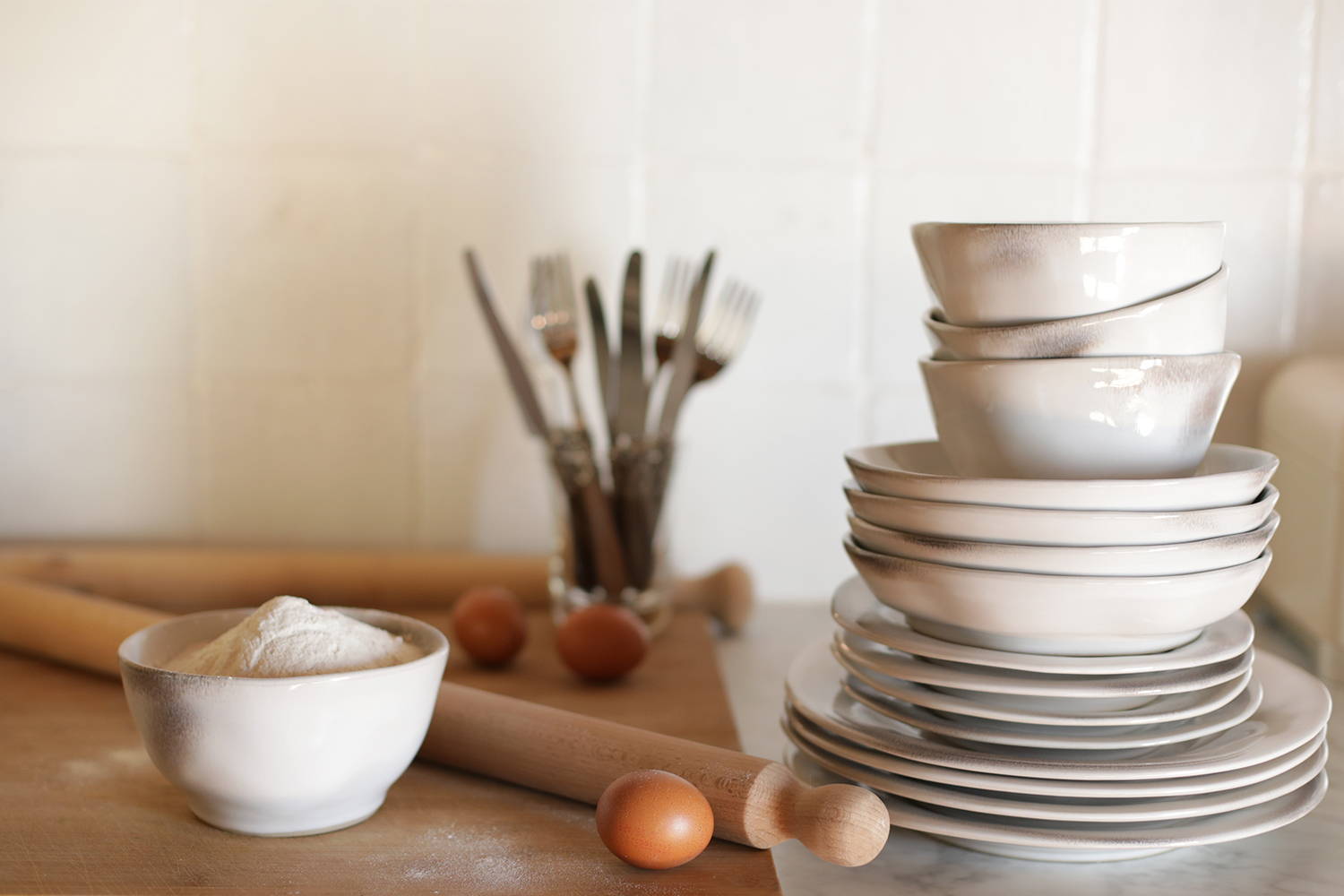 Aurora is the result of a beautiful collaboration with maestro artisan, Francesco Venzo. Layers of white, charcoal, and cobalt intermingle on durable stoneware creating subtle chicness for both the table and home.
The casual and contemporary style of Aurora, meaning horizon in Italian, was inspired by our passion to meet modern day demands for durability, while remaining true to authentic craftsmanship. It is one of our strongest and most durable collections. Aurora is the result of many years of experimentation with shapes, glazes, clays, and firing temperatures by maestro artisan, Francesco Venzo. The handformed nature is evident in every shape; each one intended to represent warmth, flexibility, authenticity, and originality in a harmonic way. The colors are inspired by nature and the natural elements all around us. Each piece of Aurora is an original work of art, marrying traditional artisanal techniques with advanced technology.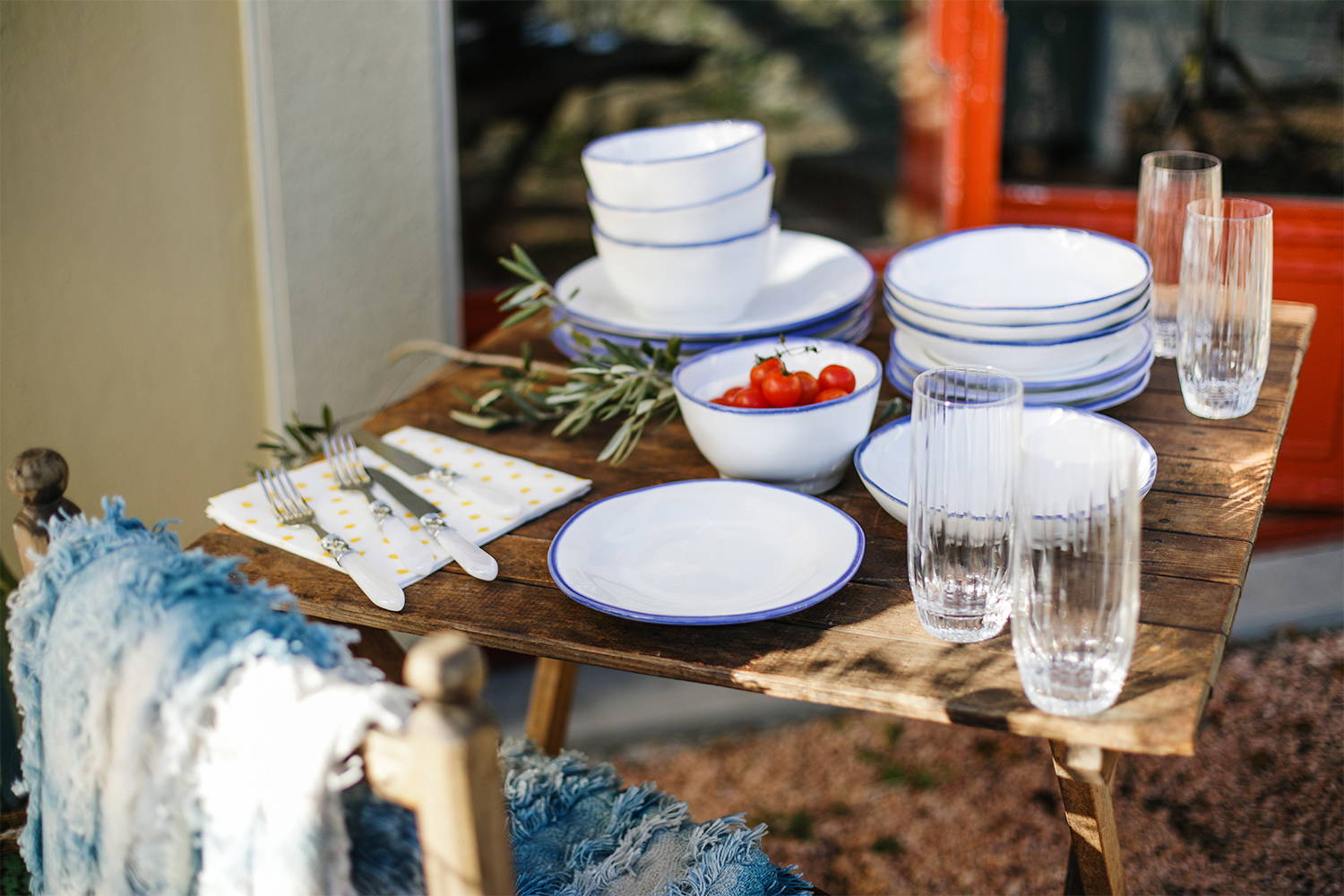 Francesco Venzo, the artisan behind Aurora, is also the mastermind behind other VIETRI favorites, such as Forma, Incanto, and Incanto Stone. Incanto inspired Francesco to continue the allure of handformed and detail-oriented pieces with Forma and Aurora. Francesco works in his ceramics workshop with his family in Veneto, Italy. Steeped in tradition but committed to innovative design, Francesco carries on his master artisan father's heritage with handcrafted, original pieces. He hopes that one of his five children will someday carry on in the family legacy.