A juicy tale dating back 1,000 years...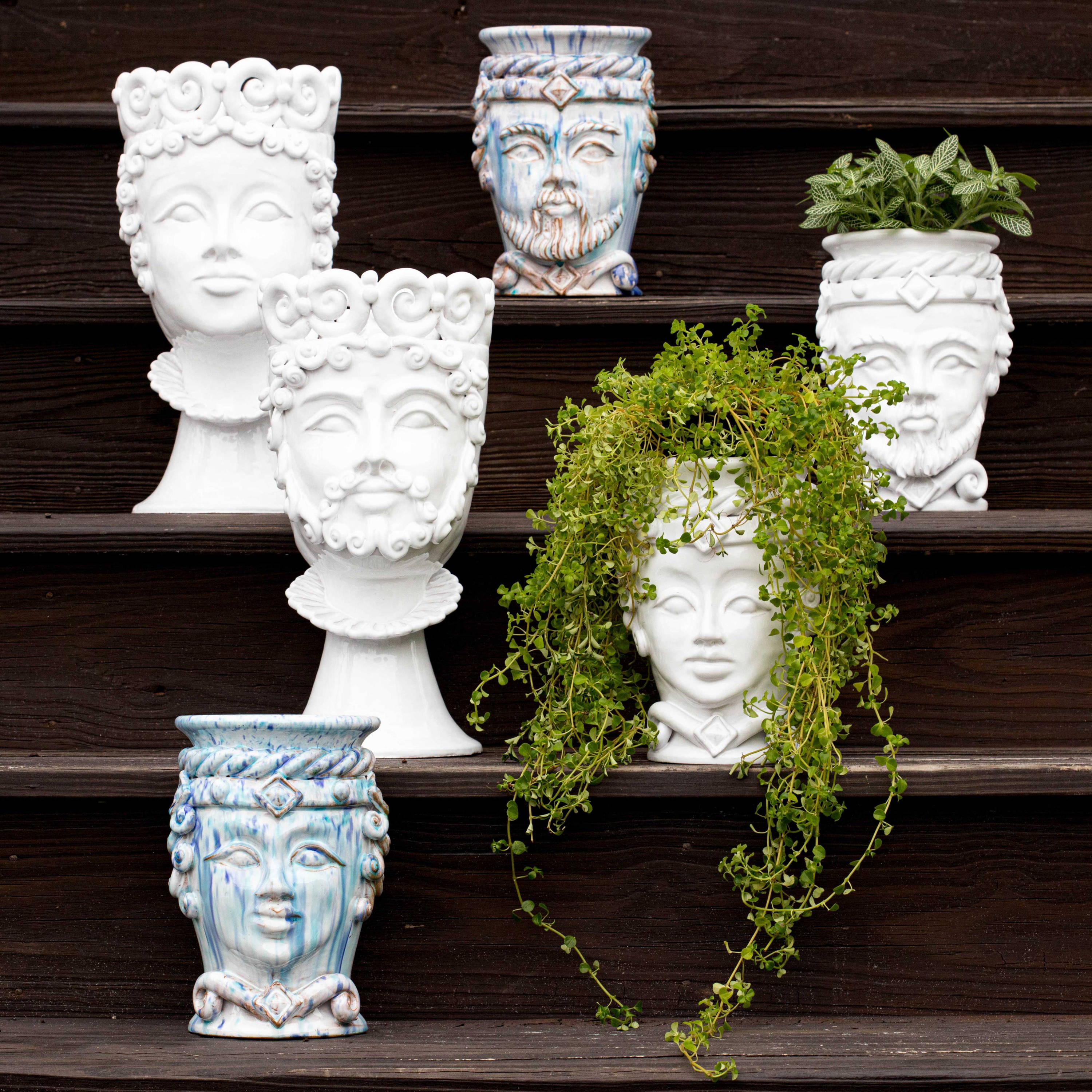 Born of a love story turned tragedy, the tradition of Sicilian Heads dates back over 1,000 years. As the tale is told a beautiful Sicilian girl met a charming Moorish gentleman, and the two fell in love. When she later discovered that the Moor had a wife and family, she went into a fit of rage. She cut off her lover's head and displayed it on her balcony to warn other men against adultery.
Whether there is any truth to the story, we think of the girl's lasting legacy during International Women's Month. Her heartache turned into something beautiful, as streets, doorsteps, and balconies all over Italy are now adorned with ceramic Sicilian Head planters, overflowing with flowers and greenery.
Shop Sicilian Heads: https://www.vietri.com/collections/sicilian-heads