Maestro Artisan:
Gianluca Fabbro
VIETRI designs are inspired by all aspects of Italian culture. We make it a point to incorporate day-to-day life, the environment, and the architecture into our ideas and inspiration. We are eager to take in the world around us and observe styles, trends, shapes, colors, and textures as we weave in our experiences along the way to create unique and timeless designs. There are no limits to what inspires us and the artisans we work with. It is one of the many things that brings us so much joy in creating and collaborating.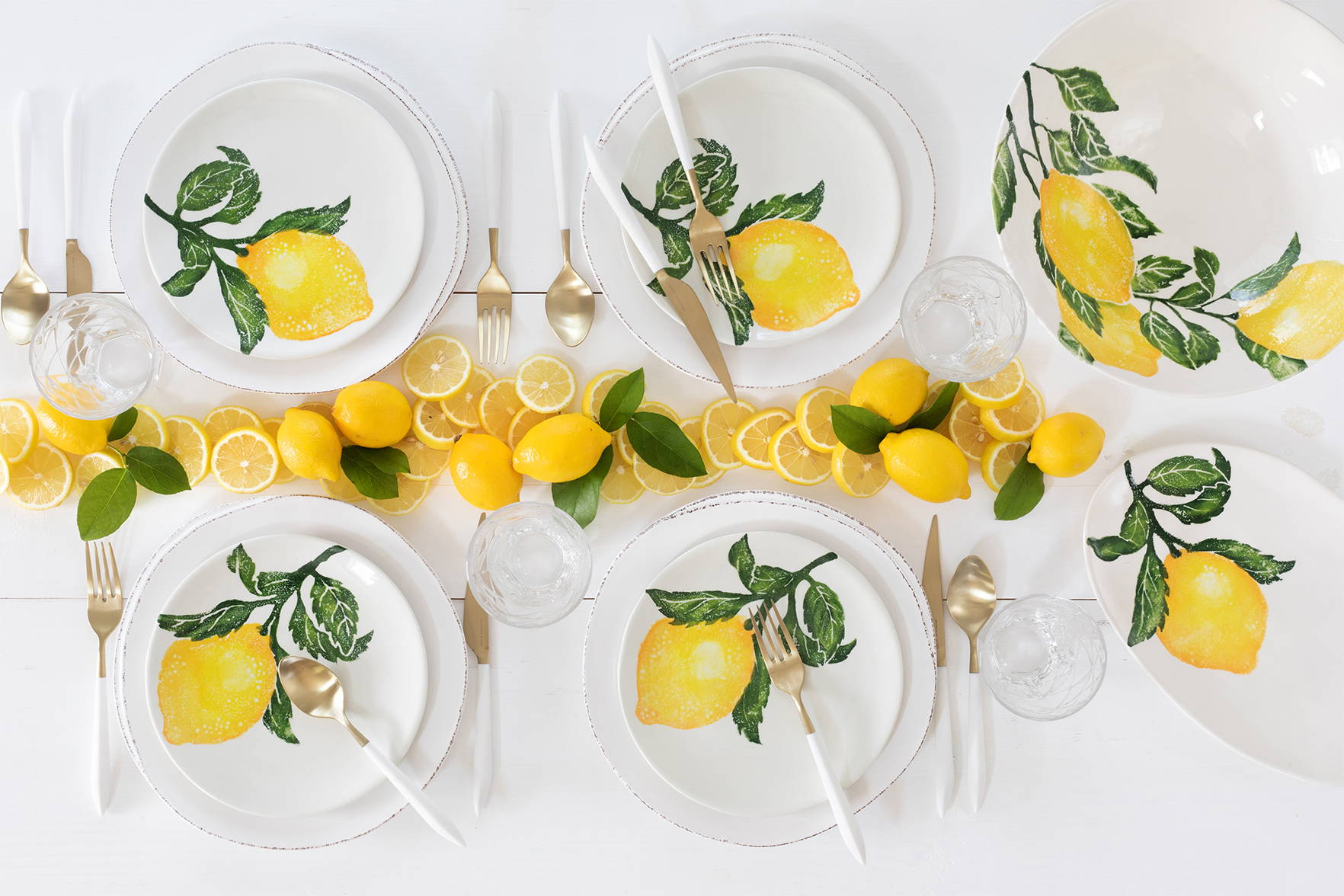 Gianluca Fabbro was born in Italy in 1968. Since childhood, Gianluca has always had a passion for painting and creativity. He has worked with ceramics for over 30 years, learning the craft from his father and grandfather. While studying architecture in Venice at the age of 21, Gianluca's father became ill, and he put his studies on hold to return home and take over the family business. Over the years, Gianluca has grown in his skills and further developed new techniques and patterns with the help of his fellow artisans and employees. As a maestro artisan, he created a unique sponging technique used to handpaint charming and beautiful designs on ceramic and has designed for some of the best retailers and importers throughout the world, including VIETRI. Gianluca loves art, traveling, and his family. He is constantly inspired by the beauty of nature, making the clay surface his canvas with ease and artistic passion.
Lemons are an integral part of southern Italian cuisine. With miles of unparalleled coastline, Italy's vast selection of fish and seafood combine naturally with the year-round growth of lemons along the Amalfi Coast and the Island of Capri. Simple preparation of olive oil, salt, and the fresh lemon juice is all that is needed to create one of these savory seafood dishes. On the sweet side, lemon is incorporated into an array of Italy's most decadent desserts, but nothing is more desirable than the nationally celebrated lemon liquor, Limoncello, a fresh aperitif or a zesty finish to a delicious meal.
Gianluca has experimented with historical styles throughout his tenor as a maestro artisan, and his impactful work with his unique handsponging technique has captivated his consumers and is now known distinctly as his own. It starts with cut medical-grade sponges: the perfect consistency for even application. Each sponge is used only once allowing variation from the next (a beloved feature of VIETRI's handcrafted heritage). Gianluca applies the layers of paint from light to dark with precise detail to evoke a sense of depth on his final pieces. He carefully places the sponge onto his chosen canvas, terra bianca bisque, and then finishes with handpainted touchups before the final artwork is finished with a crystalline glaze and fired in the kiln. The result is a true piece of art ready to be the conversation pieces of endless gatherings around the world.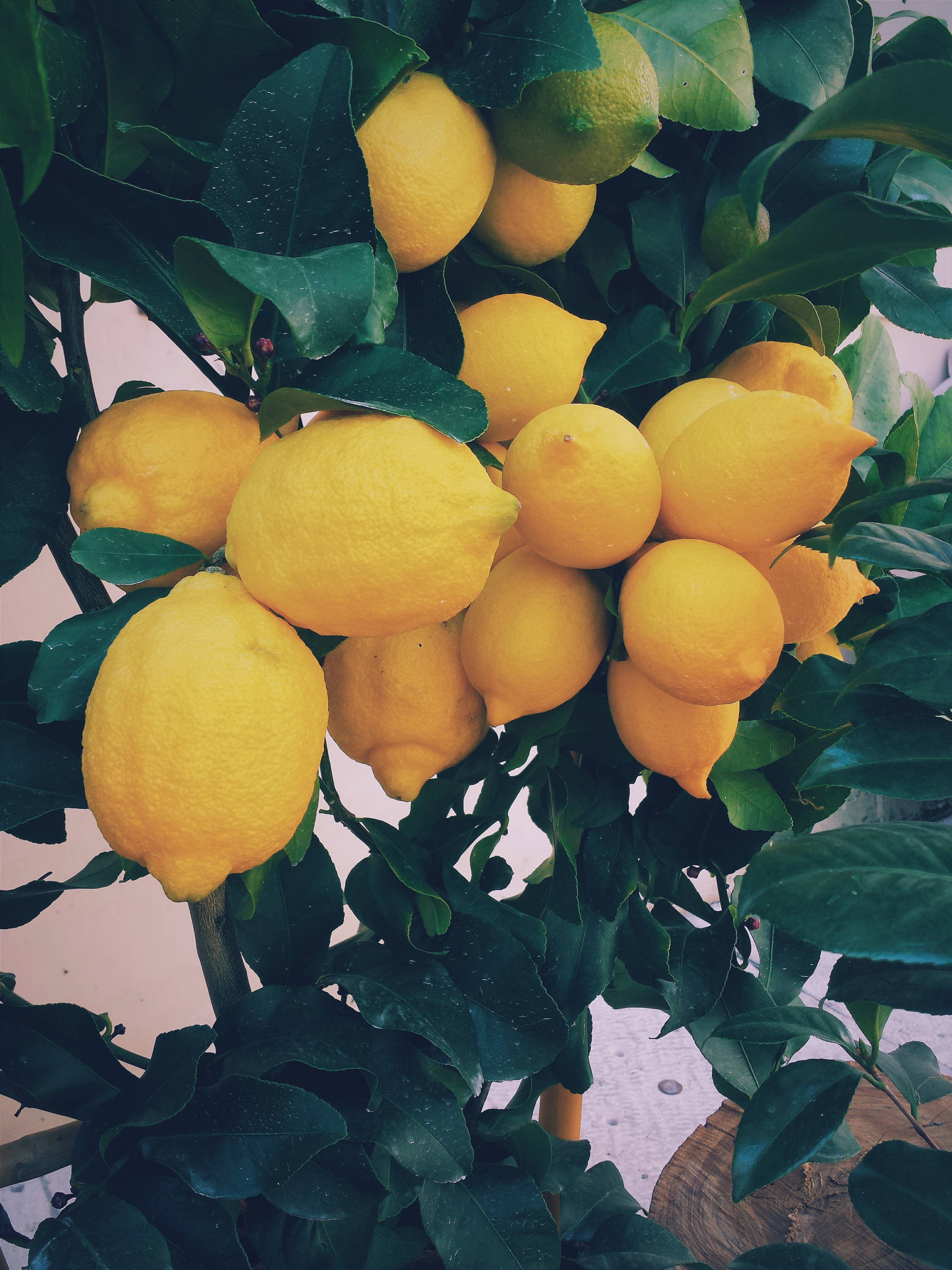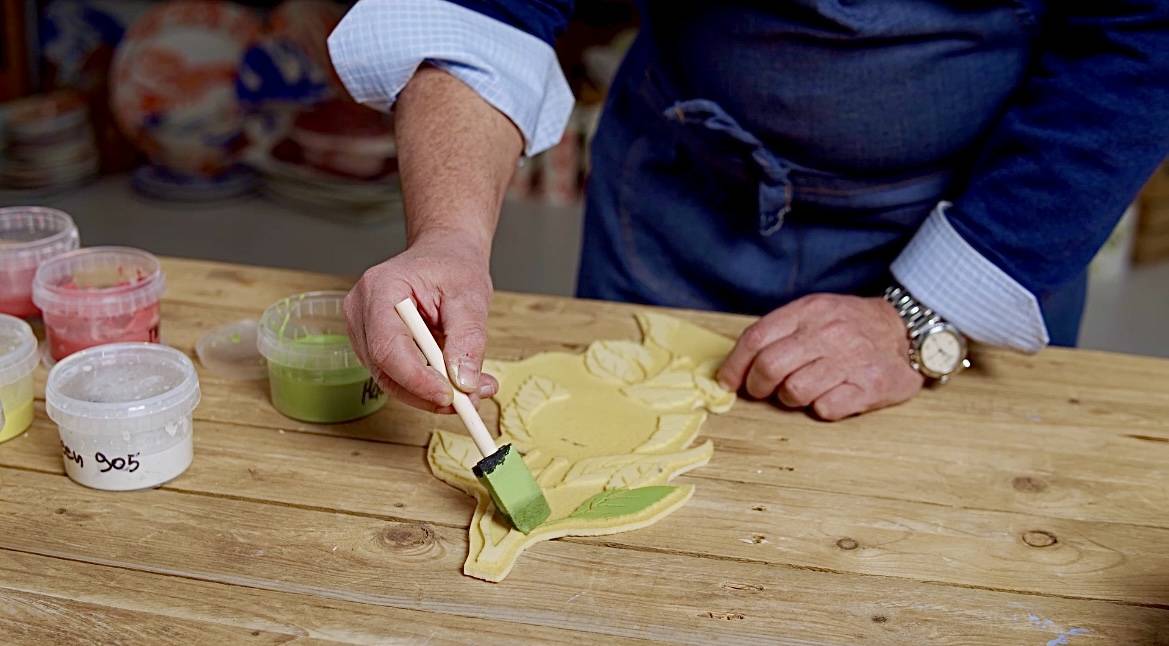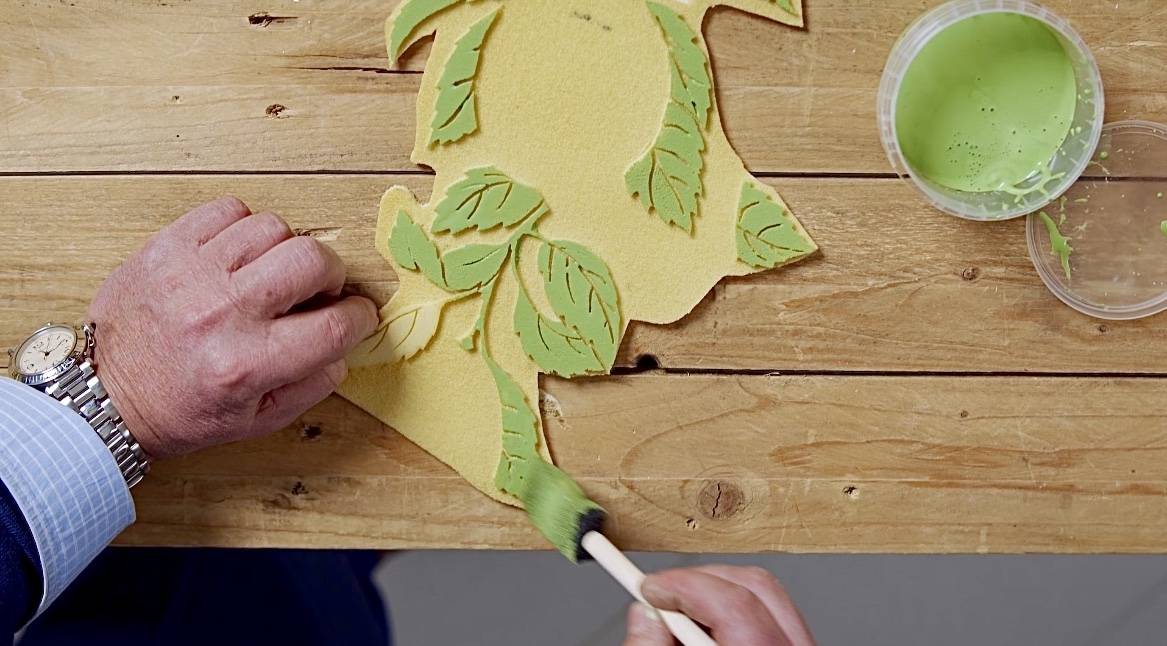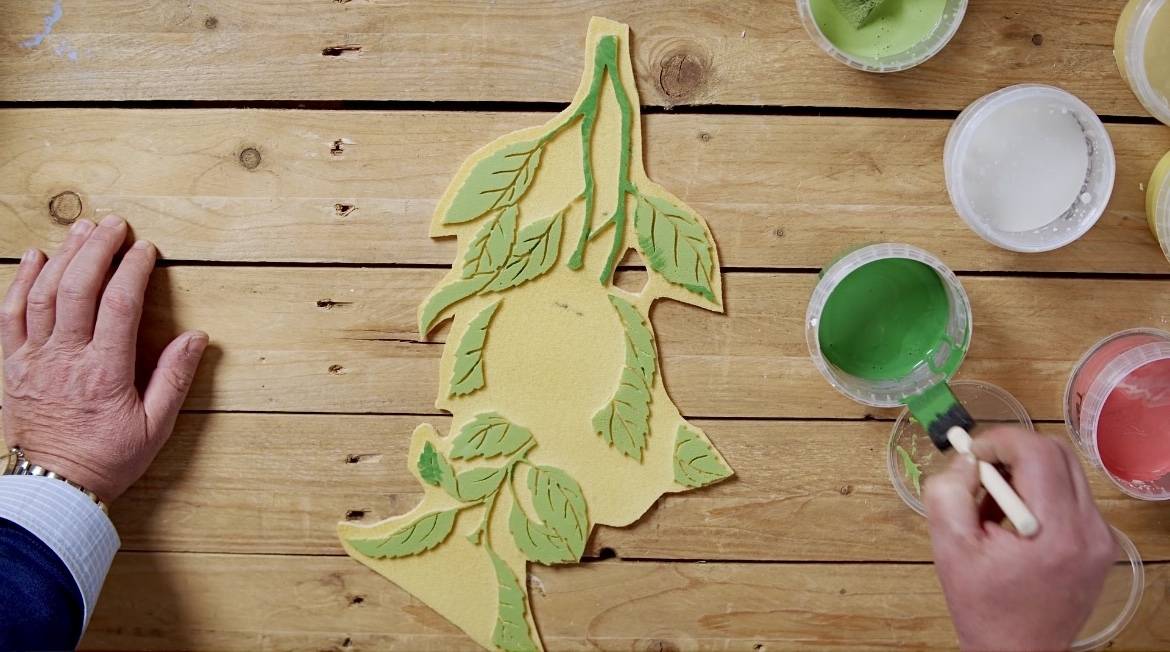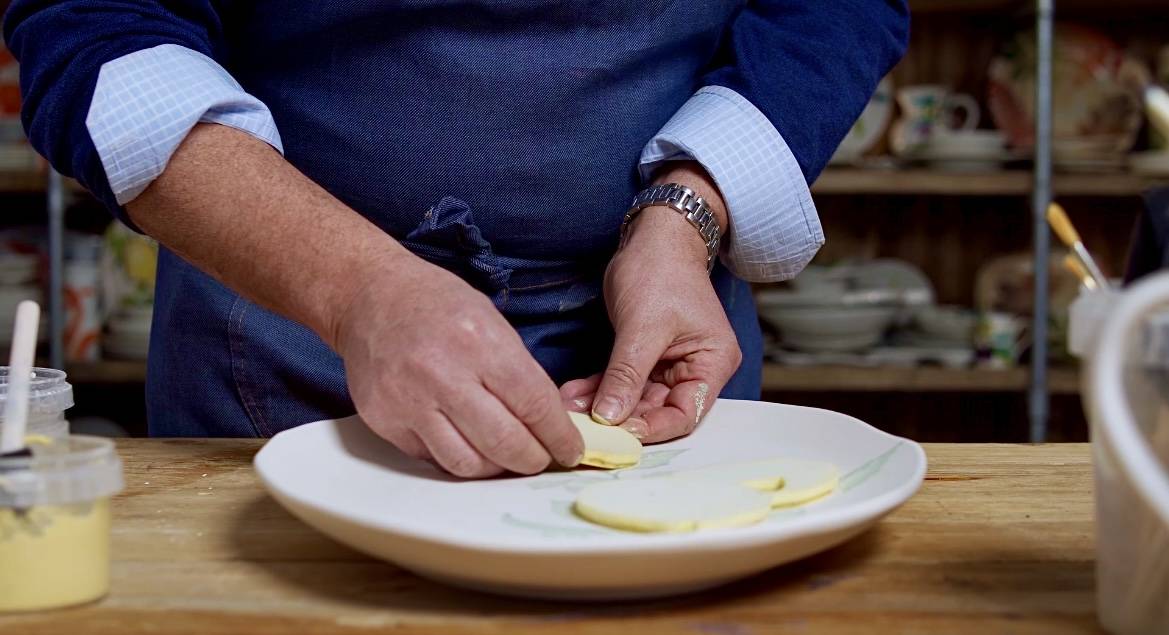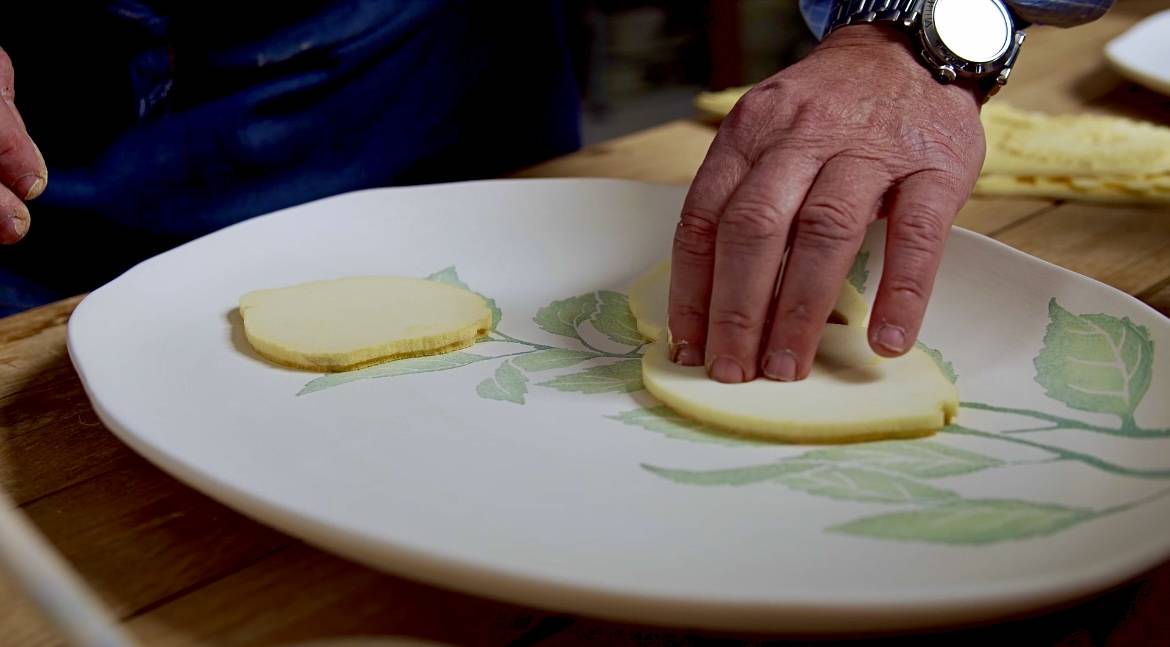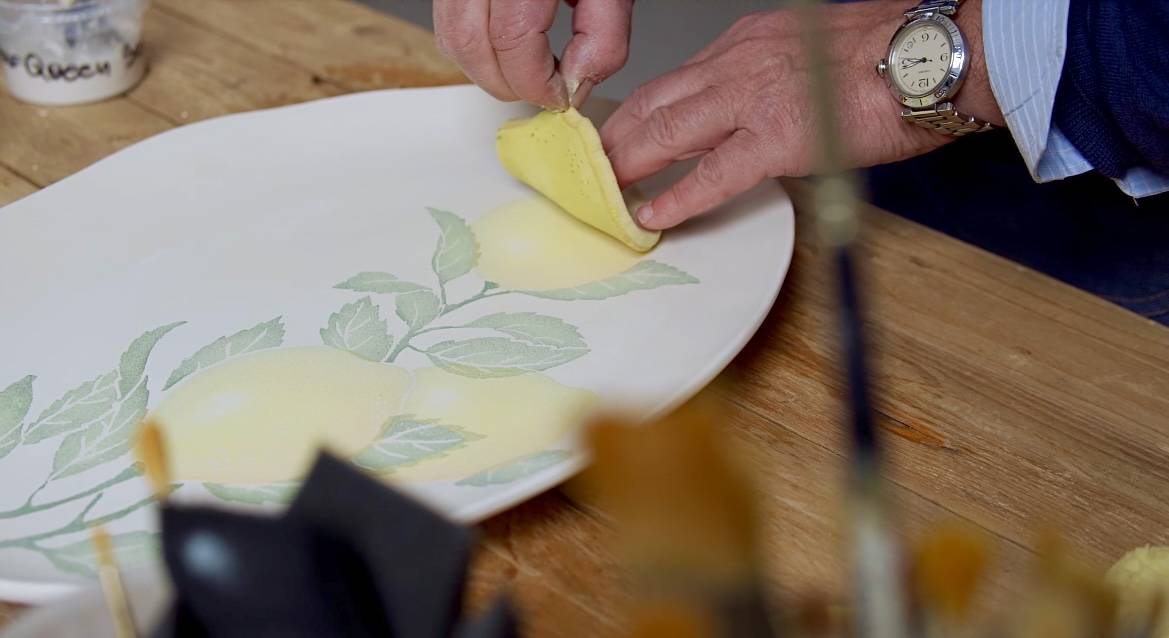 Maestro artisan, Gianluca Fabbro, hones his unique craft of handsponging vibrant, picturesque lemons reminiscent of the Amalfi Coast. One can imagine strolling through the streets of Positano or the Isle of Capri and stopping to soak in the scent of the brightly lit coastline overgrown with robust lemons.