LECCE, FLORENCE OF THE SOUTH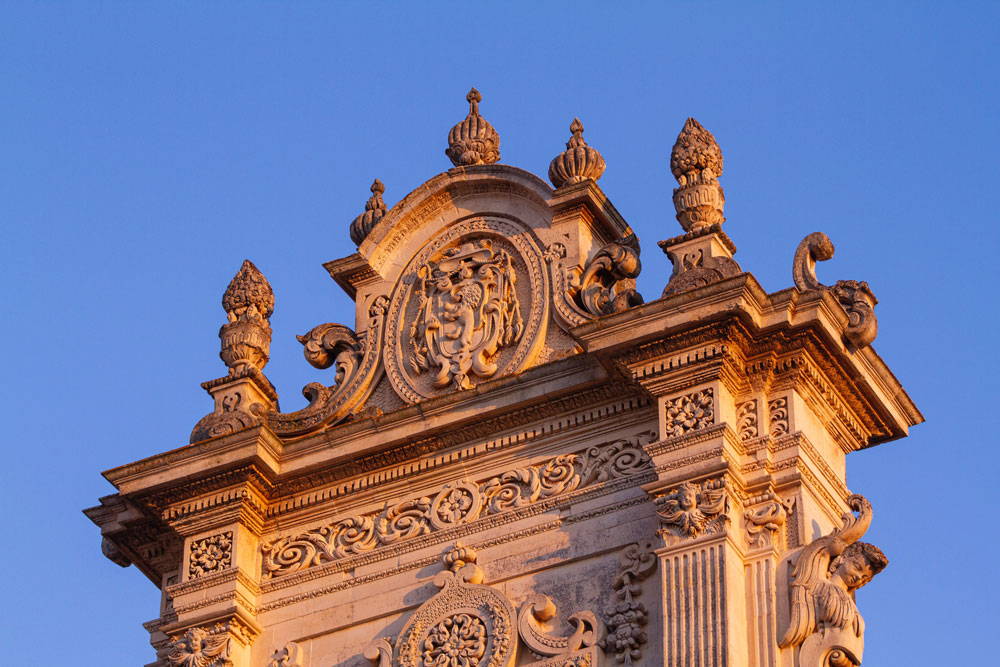 Lecce Old Town is so gorgeous with wonderful restaurants and wine bars, as well as antique baroque-style churches, especially the Basilica di Santa Croce. The Sant'Oronzo Column has a beautiful bronze statue of the city's patron saint. People roam and saunter more than any other town I have been. Everyone looks so happy!
There is a small university where the navigational nose of the U.S. shuttle was made.
Lecce is considered the Florence of the South because of the plethora of art from all eras: Greeks, Romans, Baroque, and Cubist Architecture.
There is a great market the last Sunday of every moth called Castro Mediano, and it is not to be missed!
There is a charming B&B called Palazzo Bignami that is very good looking and in the center of town, and it also has a lovely rooftop! (the breakfast is delicious!)
Palazzo Lecce would be my other splurge. It has a beautiful spa, which suits me. It is close to Sant'Oronzo. The people are absolutely wonderful!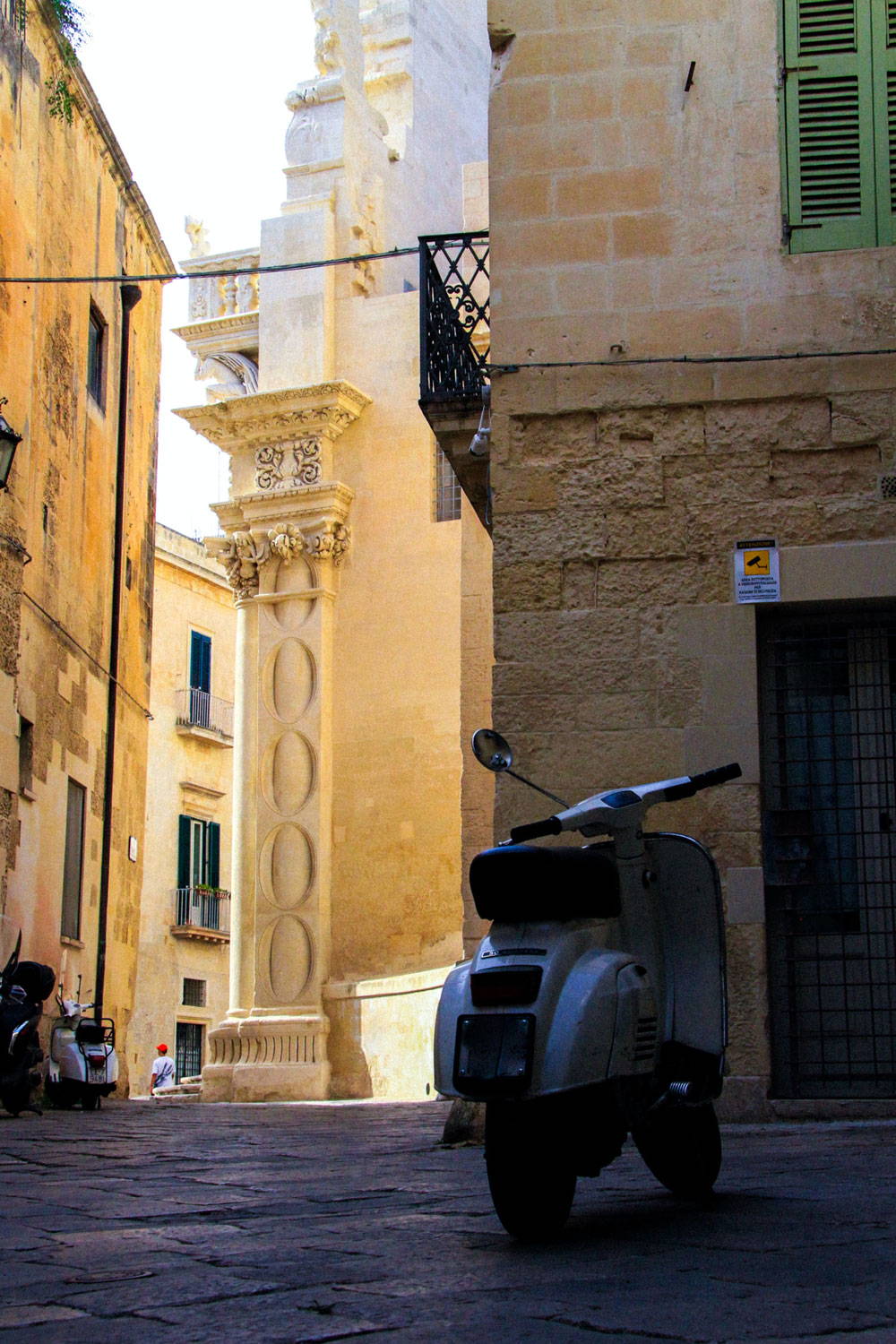 Restaurants
Food is very delicious and simple in Puglia. La Cucina di Mamma Elvira though the food is pretty heavy. You need a good stroll after dinner! http://www.mammaelvira.com/pagina.asp?lang=en&t=&id=2
I love Trattoria le Zie Casereccia! You ring the back door of a house – and there you are! Lots of folks know about it now because it was packed, but it still feels like a secret.
I LOVE the Puglian ceramics used at Alle Due Corti, and the food is delicious and regional.
Ristorante Picto. Love this place!
Locanda Rivoli is wonderful for outside dining.
---
1 comment
---