HAPPY HOUR IN THE DOLOMITI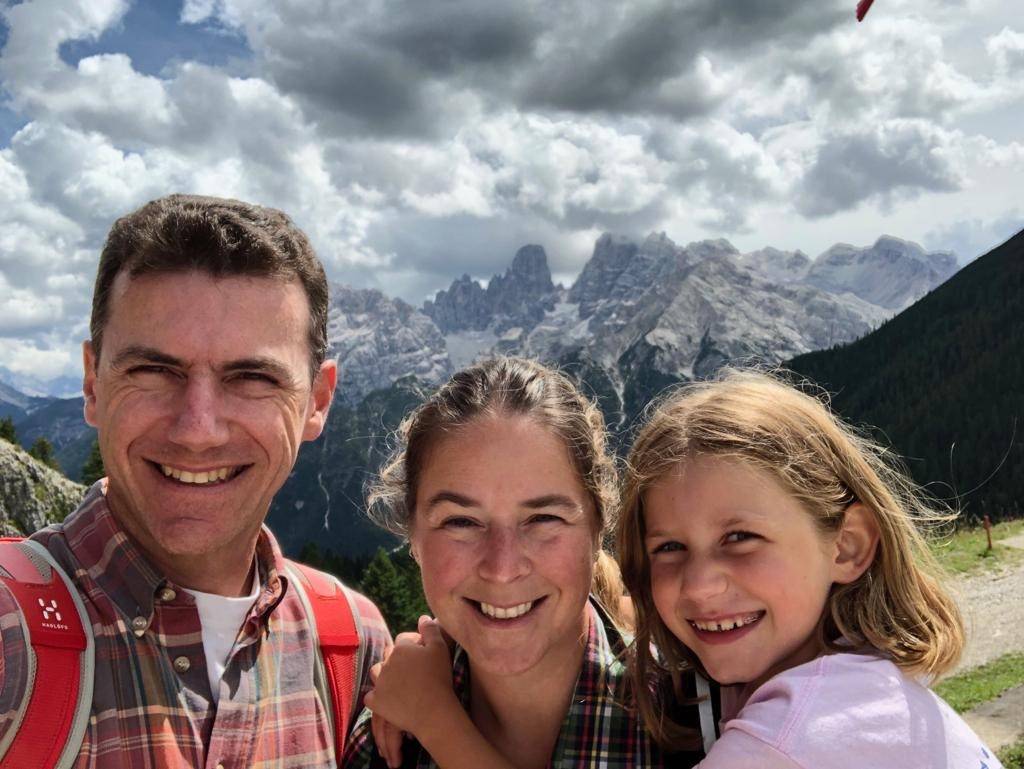 It's hard to imagine a more picturesque setting than Cortina, and we were lucky to virtually join our dear friends Antonio, Giorgia, and their daughter Sofia for a hillside picnic in this beautiful town nestled in the Dolomites.
Antonio's family is behind our beloved Lastra collection, and they brought Lastra Melamine plates for the picnic. Incredibly durable and lightweight, the plates are perfect for eating outdoors or with children. They also packed Papersoft napkins-- perfect for on-the-go but still elegant and soft to the touch.
Giorgia walked us through their menu for the day (homemade bread made with fennel seed, speck, cheese, and freshly-picked berries), and we showed our traditional southern fare (fried chicken, deviled eggs, pimento cheese sandwiches, and brownies).
We have known Antonio since he was a young student at Duke, and Bill and I were honored to attend his and Giorgia's wedding. We like to think of ourselves as Sofia's American grandparents, and we look forward to the next time we can share a meal together, preferably al fresco!
IGTV Happy Hour: http://bit.ly/HappyHour_Dolomiti