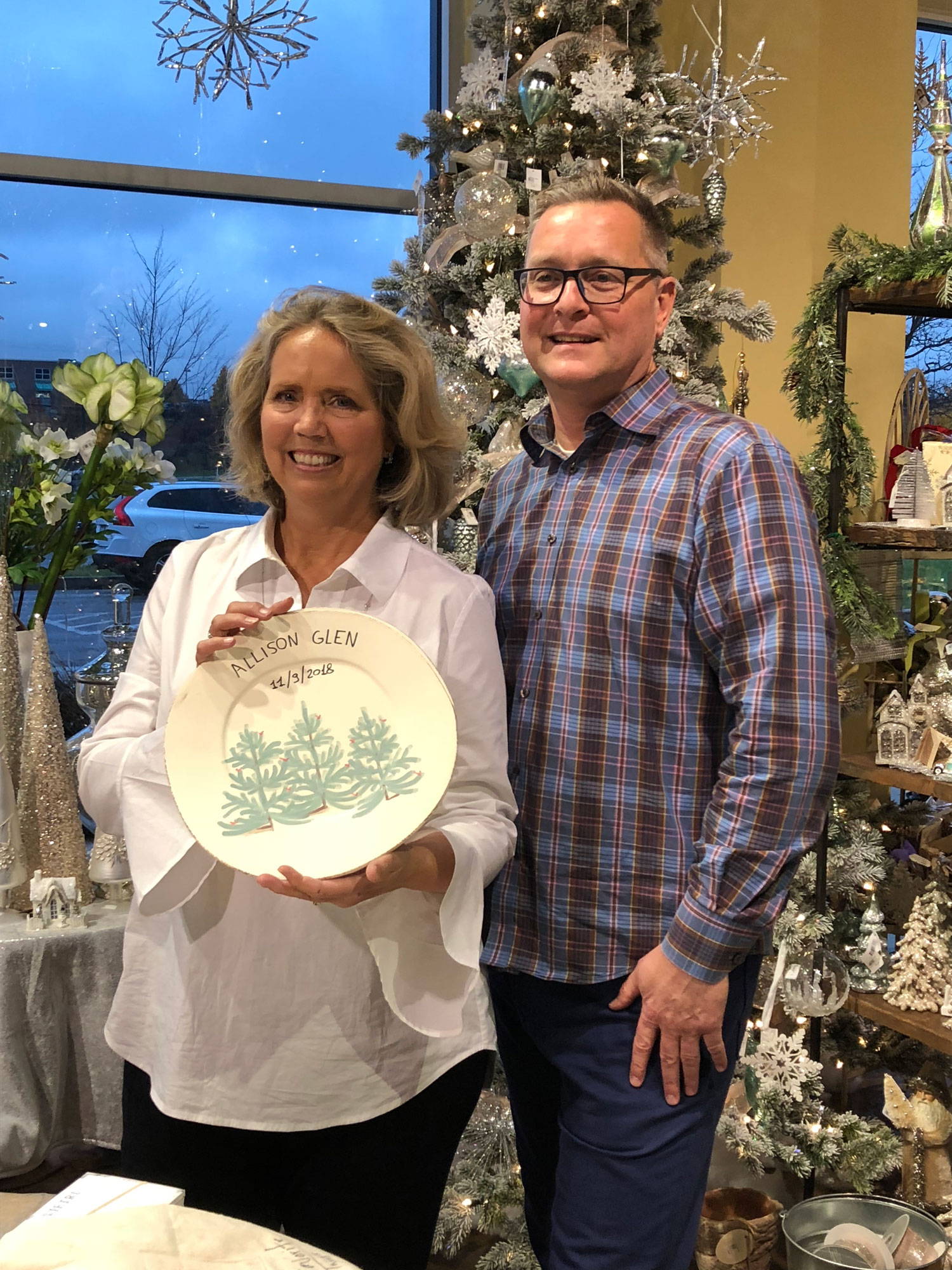 Allison Glen is a beautiful specialty store in Wexford, Pennsylvania known for its unique, handcrafted, and quality products. Barbara and Tim Hollihan opened the boutique in 2005 and discovered VIETRI in 2012. VIETRI quickly became a cornerstone of their business, and their product assortment has grown incredibly over the past decade.
2020 posed new challenges for Allison Glen, but the Hollihans adapted quickly to the changing retail world. They offered virtual shopping and curbside pickup, and they updated their website to create as much of an "in-store" atmosphere as possible. They launched video content on their website and in their newsletters, and they worked with a local influencer for fresh Instagram content. They also hosted an Instagram Live event with our Founder, Susan Gravely.
The store is stocked and ready for the holiday season, and the Hollihans are delighted to see their customers. Beyond impressive selection and impeccable merchandising, Allison Glen is known for its phenomenal employees who fill the store with laughter and make shopping there a pleasure!