Venice is an island - yes, in every way. The entire area is 200 miles of lagoon with 120 islands. There are three square miles with no gardens but a vast array of planted pots.
Venice was originally built out of wood, but once the fires hit and the wood began to decay, the city switched to a stark white stone from Istna, near Croatia. It is very heavy but it has saved Venice from increased destruction.
Venice is divided into seven sestieri (districts, neighborhoods). San Marco, Castello, and Cannaregio are on one side of the Grand Canal, and San Polo, Dorsoduro, and Santa Croce on the other. Guidecca is an island separated from the rest via the broad Guidecca Canal.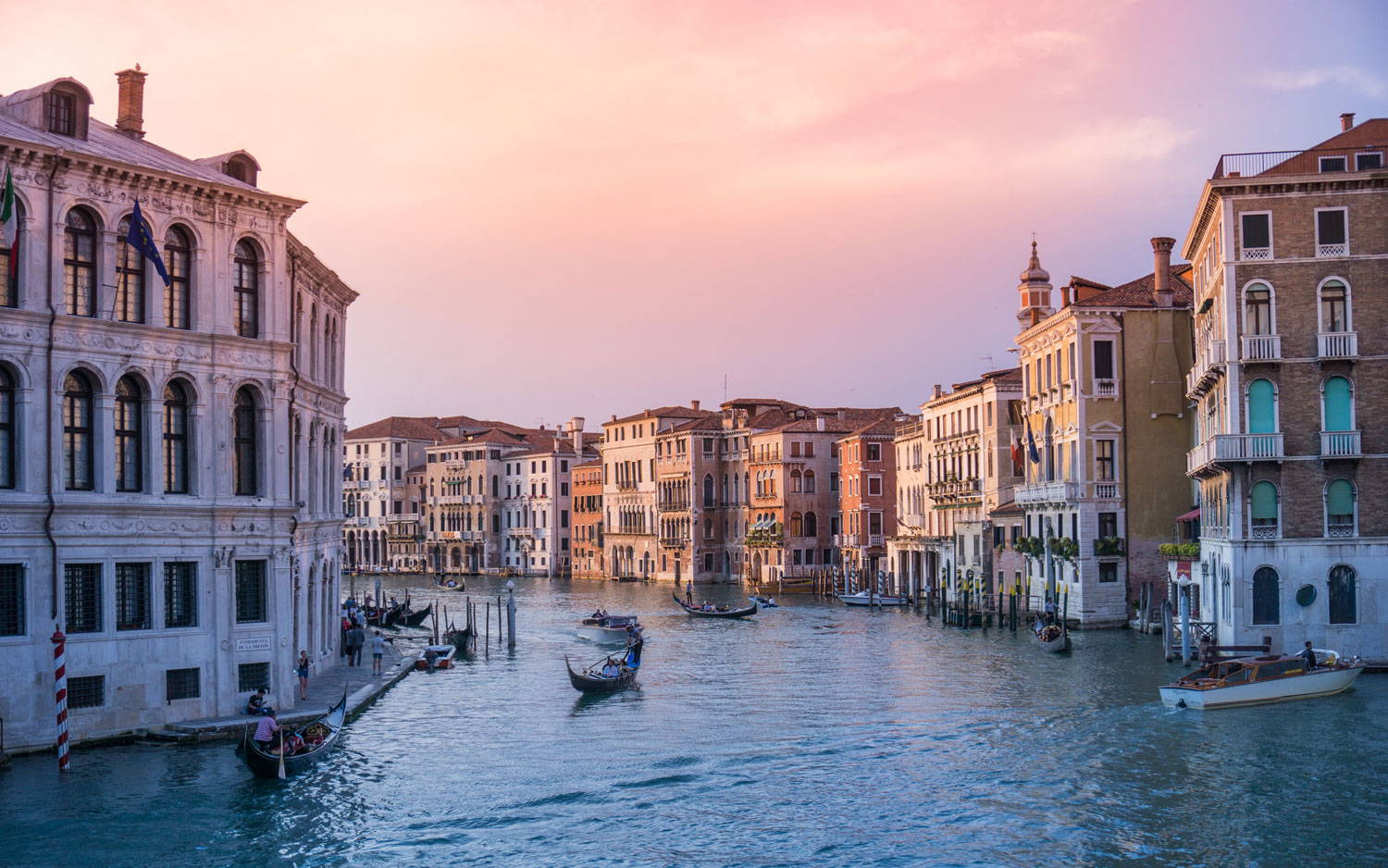 Murano is the second largest island with 700 years of glass blowing history beginning in 1291. The water was perfect because it was very soft. Today, only 15 factories have survived.
Beginning in 1300, glassblowing can be prone to causing fires, so the city gave the island of Murano to master glassblowers as a gift from the Doge. There are only four mouthblown glass factories left in Venice: Venini, Carlo Moretti. With so few factories, tourism has heavily increased as international travelers they have turned into restaurants, tourist places.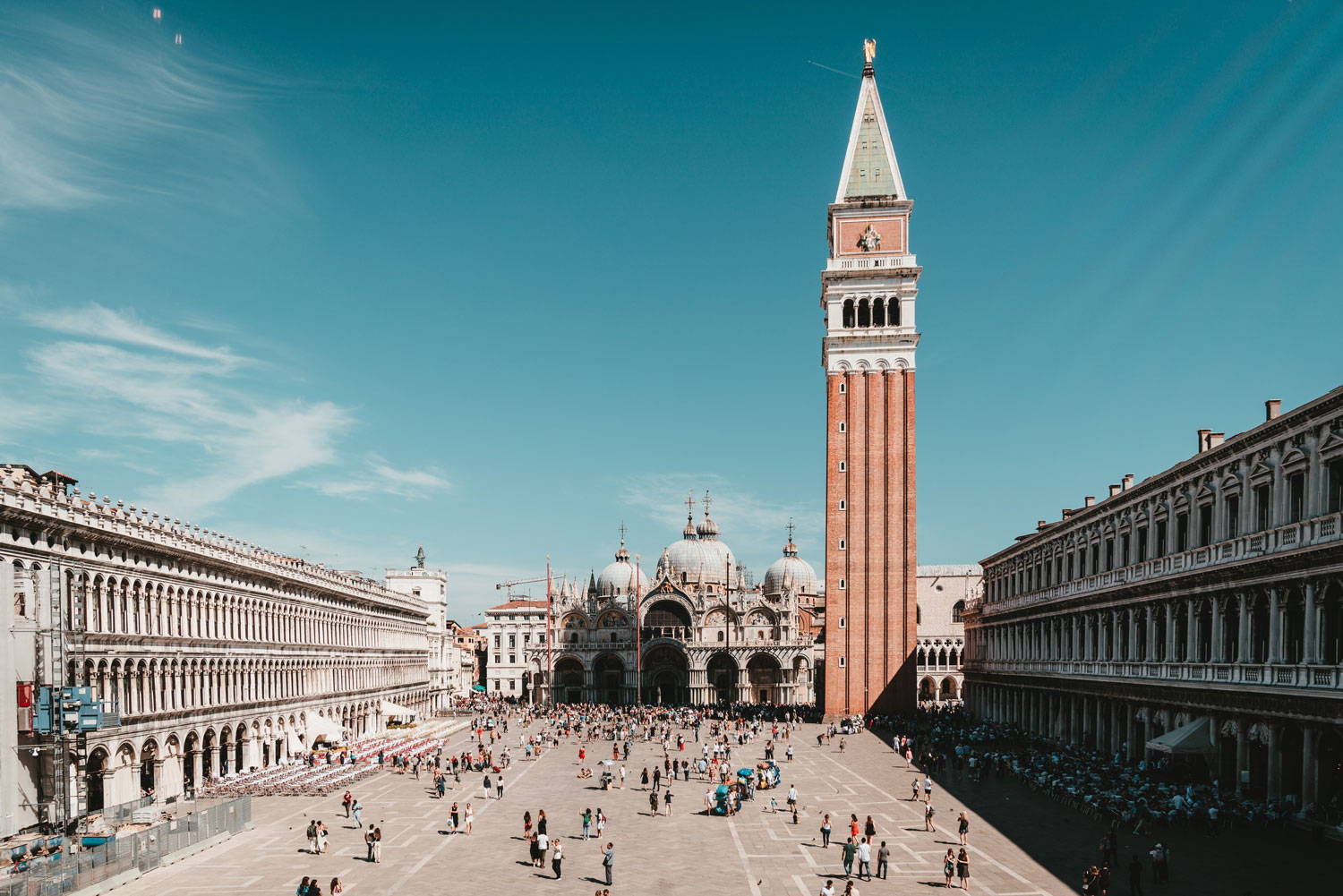 Burano, the windy island, is another favorite island. The colors are spectacular. It is the only island without stagnant air so there was no malaria and the fishing is incredible. The homes are short and square and in all painted in different, vibrant colors. The colors started in early 1400s so the fishermen could see the house in the fog. If a house is 2 colors, it means 2 families live there. The women made fishing nets which became the inspiration for making lace. There were over 600 churches in the 16th century but only eight churches exist today.
Venetian designs in paintings always had gold and flowers painted on the urns. You see these colors in the fabrics and prints everywhere.
Traveling Recommendations:

A great restaurant is Trattoria al Gatto Nero: https://www.gattonero.com/.
If you want to go fishing, go to the island of Paluda!
The Jewish section of Venice is also intriguing for its restaurants and shops. It is a strolling area just like all of Italy.
Remember that everything in Venice is more expensive because it is an island. I would only buy glass - and make sure it has the authentically "Made in Venice" sticker - or you may be purchasing knock offs from elsewhere.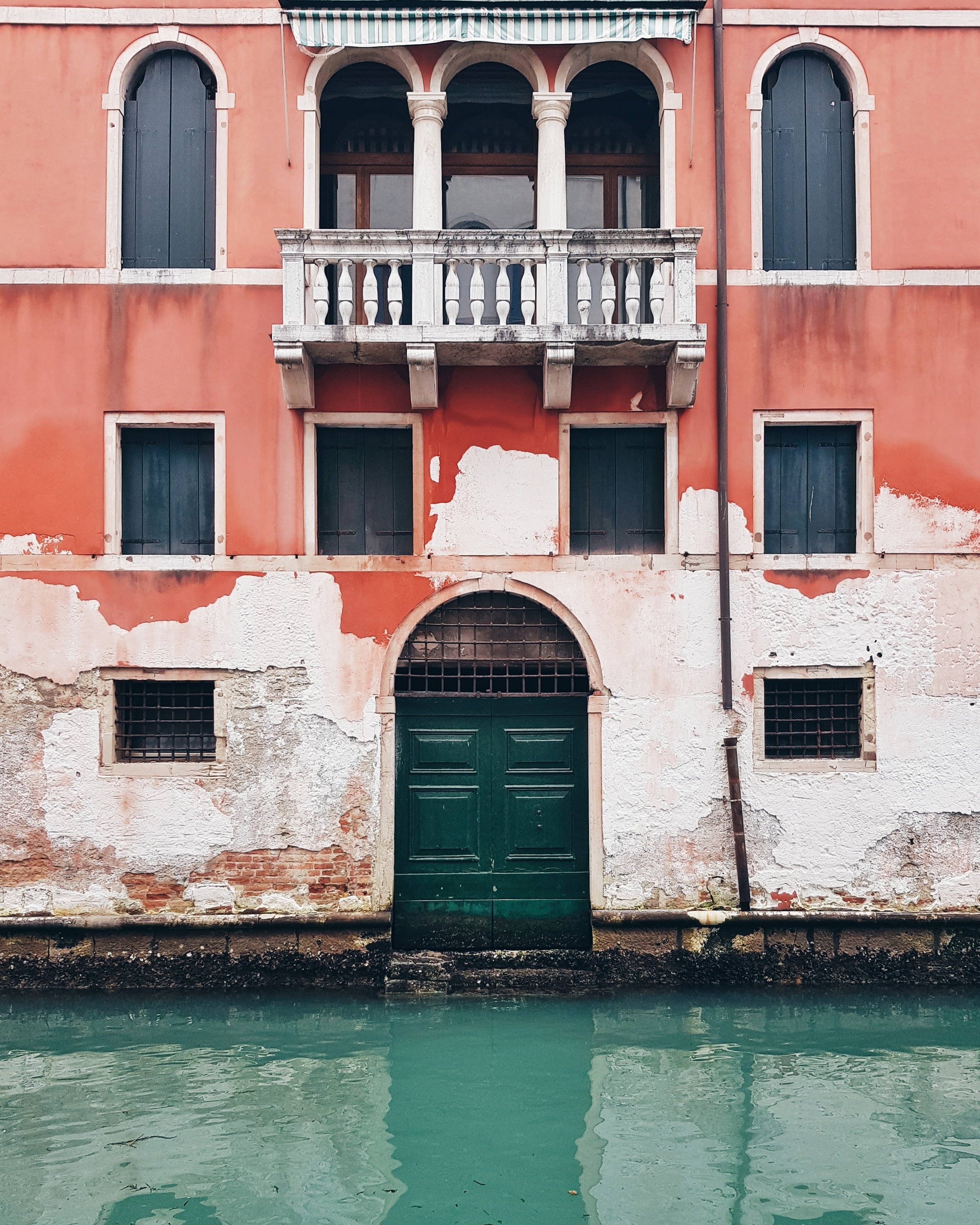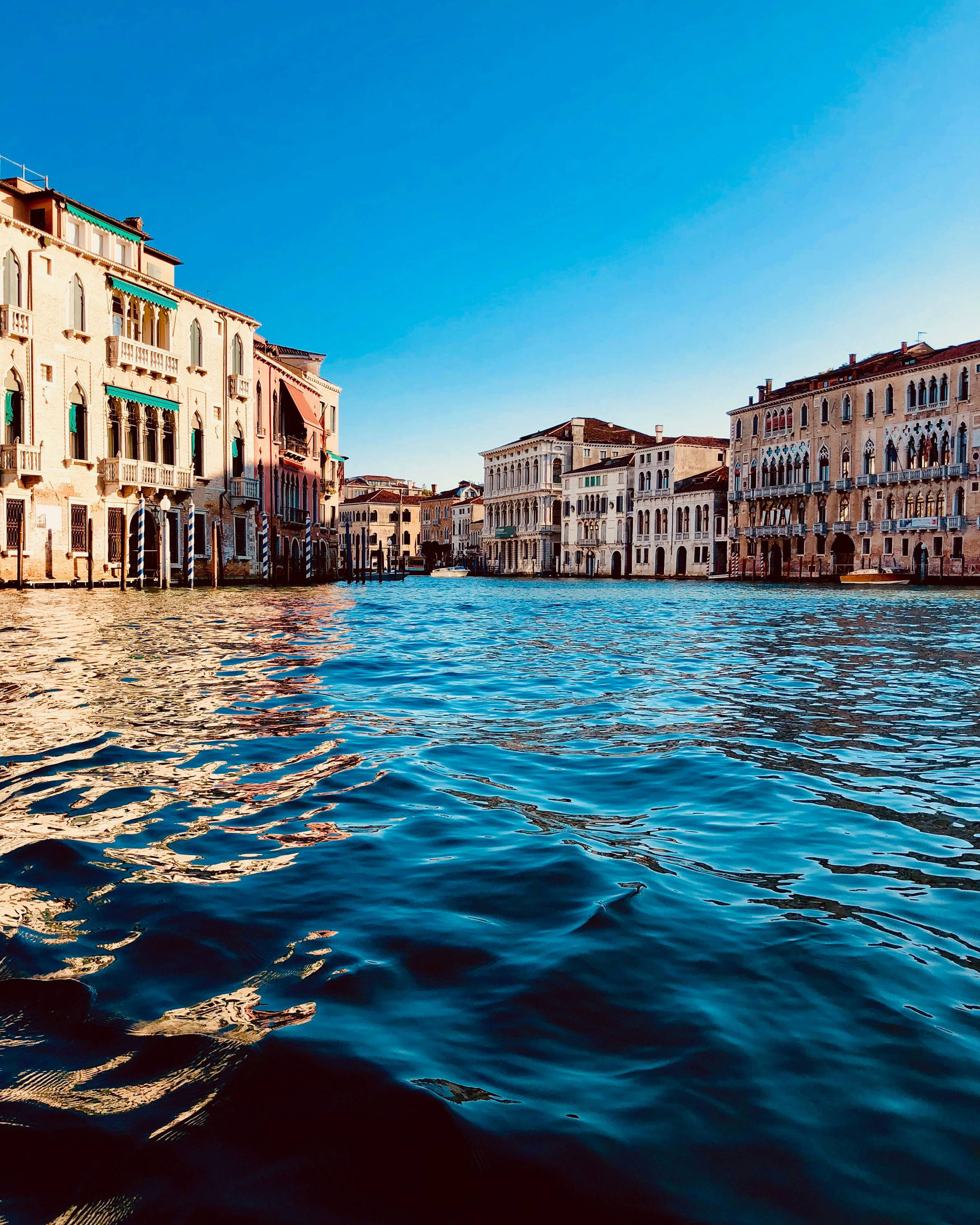 Pied a Terre on the Rialto
Antica Murrina is everything from Venice
Stadium Fabric is incredible silk embroidered fabrics. I own a small clutch that I adore.
Boldrin Gioielli is my favorite jewelry store, even to just look! http://www.boldringioielli.com/en
A great shop I stumbled upon, Chimera Rigoni Ilaria Agesicora, has very interesting things. I purchased a small plate and some prints for gifts. Ilaria, the owner, studied in Nove and moved to Venice to be with her boyfriend. She has a great personality and passion for both ceramics and collage.
L'arte di Casanova (Jewelry)
Vivaldi Opera with Scuola Grande di San Teodoro
There are so many beautiful and special places to stay. You cannot miss wherever you are!
Hotel Flora https://www.hotelflora.it/
Palazzo Giovanelli https://www.hotelpalazzogiovanelli.com/
A gorgeous hotel on the water I once stayed with my mother and Bill. The grand rooms are dreamlike and remind you of the famous parties and dances in Venice.
Locanda Al Leone https://www.hotelalleon.com/?lang=en
Hotel Danieli is where I stayed with my sister and mother when we took our first trip to Italy to begin VIETRI. It was formerly a private villa and the main great rooms show that to be. The winding staircase is incredible. Ask for room 92. It is gorgeous. Ask for 42 - and if you are going to splurge anyway, be on the Grand Canal.
Harry's Bar Oh, Harry's Bar and a famous bellini! Try to get there early enough to sit with your back to the wall to people watch!
Al Covo near the Arsenal - not to miss!
Osteria Da Fiore https://www.ristorantedafiore.com/en/
La Vecia Cavana http://veciacavana.marsillifamiglia.it/en/
Café Florian (Have a prosecco and talk with Maurizio!)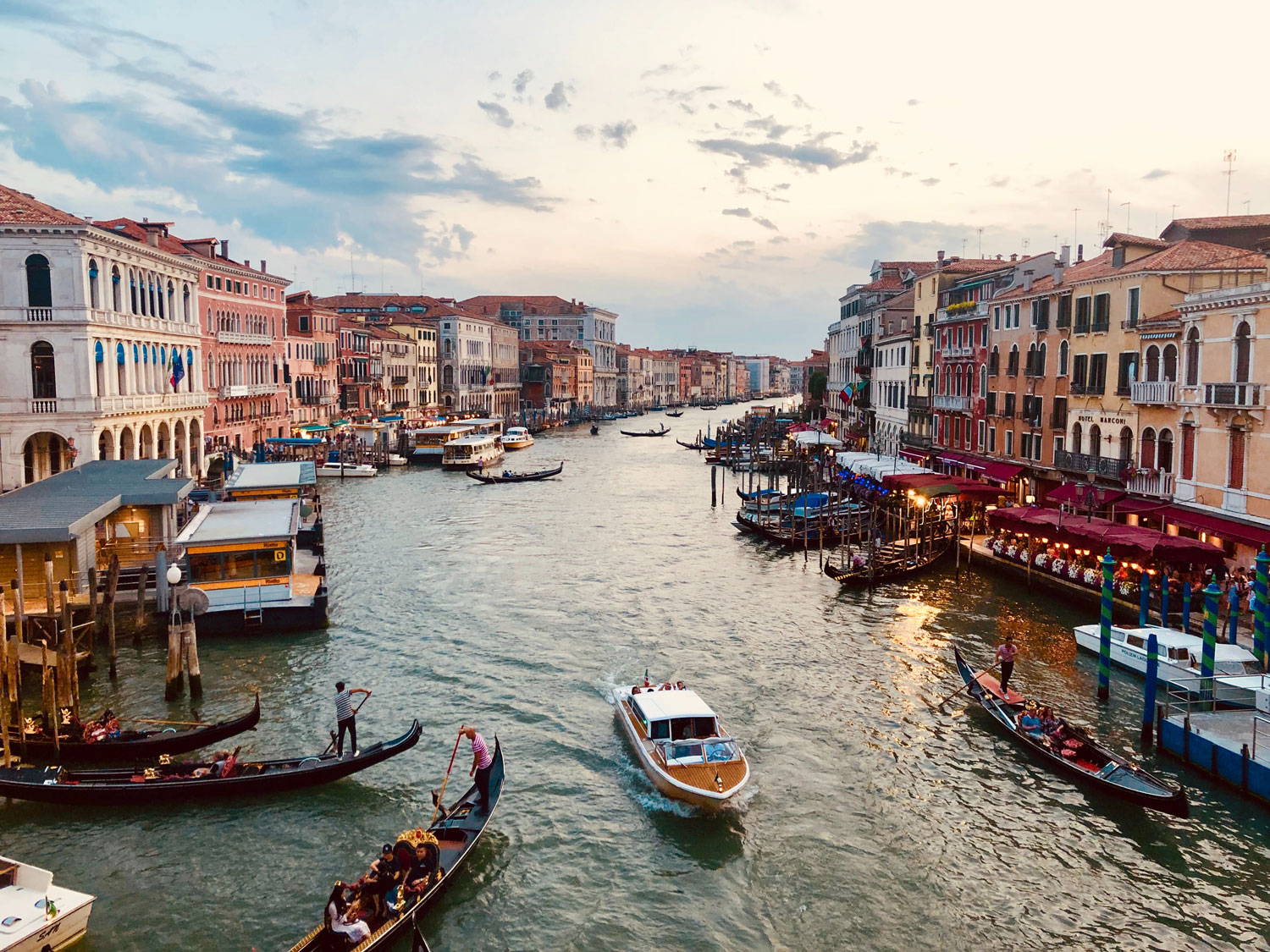 ---
1 comment
---